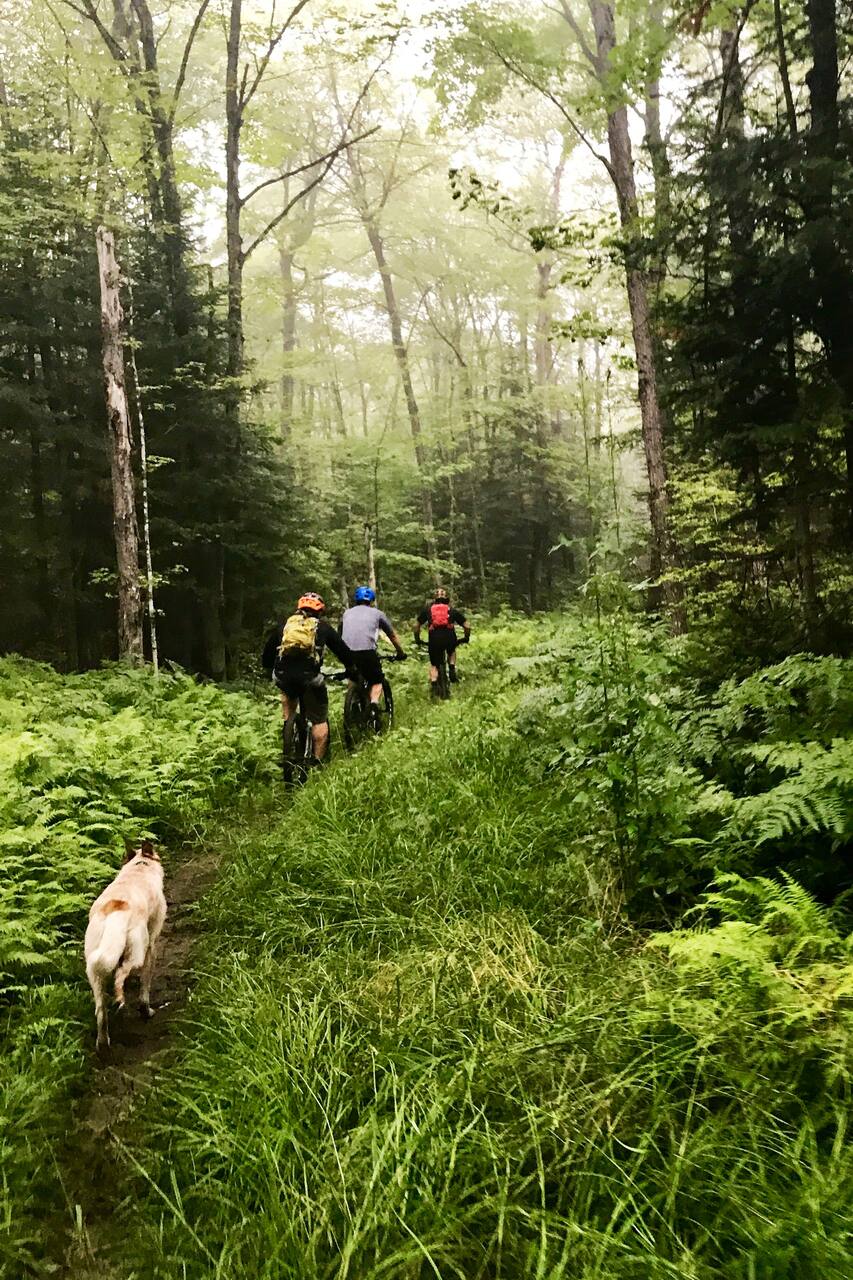 Explore Algoma Highlands on Two Wheels
Explore Algoma Highlands on Two Wheels

예약 가능일이 매우 제한되어 있습니다.
Reg and Graham are avid and experienced cyclists in disciplines that include MTB, gravel riding, cycle touring, and bikepacking. Both guides have participated in several domestic and international competitions ranging from single day to multi-day events during all seasons of the year. Having grown up and lived in the Sault area for most of their lives, the Red Pine Tours team is keen to showcase…
Red Pine Tours Guided Trail Ride - Hiawatha Highlands Guided tour of the Hiawatha Highlands trail system north of Sault Ste. Marie. The tour is offered to riders varying ranges of skill level and riding intensity. Each ride will introduce and showcase the many natural, historical, and unique features of the area. Ride through the 50km+ of singletrack at Sault Ste. Marie's local trail network…
생수 및 기타
We'll always make sure riders have water before, during, and after rides to maintain proper hydration. Post-ride tailgate and/or patio will be offered to those who wish to partake.
Nutrition (to suite your specific needs)
Water Bottles (Cage Specific)
Weather appropriate attire
The riders will meet the guides at Hiawatha Highlands in the main parking lot 15 mins prior to the tour - 780 Landslide Rd, SSM. Once the group is assembled, the exact route and trails to ride will be chosen. The ride will take place through the 50km+ of singletrack at Sault Ste. Marie's local trail network. This will include single track riding through the Crystal Creek, Pinder, and Red Pine trail networks. Each ride will end where it started.
향후 예약 가능 일자
원하시는 시간에 예약 가능한 트립이 없다면, 하실 수 있습니다.
8월 26일 월요일  

오후 5:30~오후 7:30.
6자리 중 6자리 남음

예약 가능일이 매우 제한되어 있습니다.
자전거 타기 체험
Explore Algoma Highlands on Two Wheels
새로운 트립