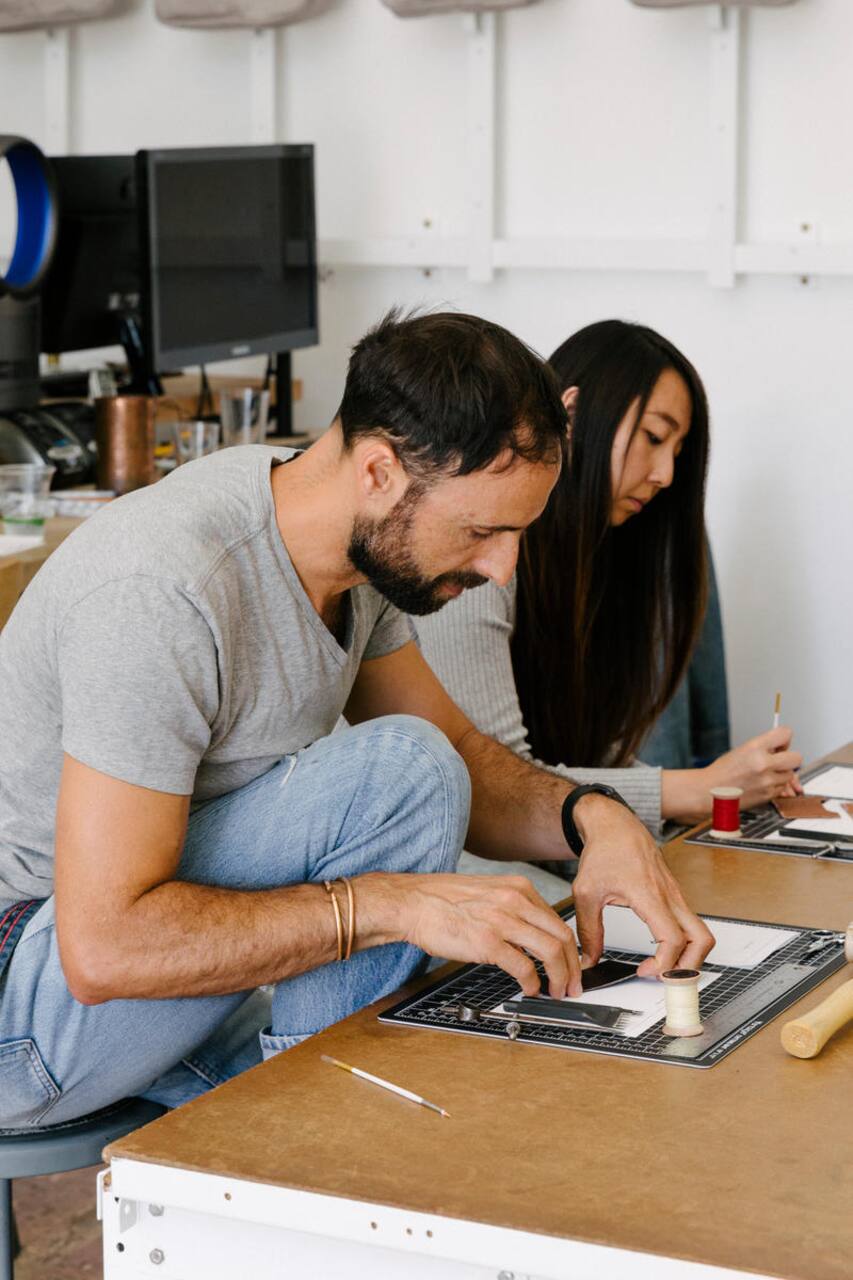 Leather Stitching Workshop
Leather Stitching Workshop
We are Noah Guy and Felipe Simoes. Noah co-founded Joshu+Vela in 2010 and has nearly two decades of experience in design, working for companies including Levi's and The North Face. Felipe is an experienced leather and textile craftsman and an expert in hand-stitching. We create our products in-house and pride ourselves on attention to detail and quality in construction, materials, and design.
Join a craftsman to learn the art and skill of leather work. We'll start with an introduction to the tools and a demonstration of each step with clear instruction. Then you'll select your leather and thread colors. With our help, you'll use these materials to hand-sew a leather case from beginning to end. You'll leave the class with your very own beautiful leather card holder and the satisfaction…
Guests will receive 10% off any Joshu+Vela item purchased the night of the class.
The class will be at Joshu+Vela's workshop studio space located in the heart of the Mission district.
워크숍
Leather Stitching Workshop