If you wish to learn surfing the mediterranean is a great place to start. Waves are not too powerful and allow for super easy surfing days for beginners. Not to mention the sun and warm temperatures of Barcelona pretty much all year around. I will meet you at the meeting point in our van with the boards on the roof to drive to the surfing spot. Depending on the conditions of the day we will pick the best spot for surfing in Castelldefels or nearby. I take all the technical equipment including summer or winter wet suits. Don't forget the towel and a swimsuit. The time spent in the water is 1.5 hours. Counting transfer times and preparation we will need 2 to 2.5 hours total to carry out this surf experience. If waves are too small I will take paddleboards and I will introduce you to both sports, surfing and paddleboarding. Always working towards your surfing skills! I am a certified instructor and I can initiate you to surfing and paddleboarding independently of your previous experience which I assume is none or limited. If you have happened to be experienced please take a look at my other more advanced experiences. I always take the GO PRO with me and I will make videos and photos of this unforgettable day in the water if you agree to it. Once finished I will offer to you a cereal bar and a bottle of water to replenish energies.
Surf is part of my life and I would like to make it part of yours at least for one day and hopefully for more to come. I have learned to surf about 15 years ago in a trip to Mexico. Since that day I have been surfing everywhere I had a chance in different places around the world and now in my home town Catalonia. I still remember the joy of standing on the surfboard that first day with a smile bigger than my face. 5 years ago I got certified as a surf instructor and have been introducing to surfing people of all ages and habilites. I will make everything possible for you to feel the same joy I did on your first day! But do not blame me later if you become addicted!

Cereal bar

Water.

I will drive you on a van to the best surf spot for the day in Castelldefels or nearby.

Adequate surfboard for learning and a wetsuit. All gear in great shape. Let me know if you need a towel (2 euros extra for…
We will surf at Castelldefels beach. It is a truly nice, long, sandy beach, framed by the green mountains of Garraf Natural Park. The waves are generally not too powerful, ideal for beginner surfers.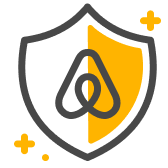 게스트 안전
야외 활동에는 위험이 따르며, 이 체험에 참여함으로써 위험한 상황에 노출될 수 있습니다. 내 능력과 조건(위치, 날씨, 장비 등)을 고려하여 안전하게 참여할 수 있는지 확인하세요.
만 10세 이상의 게스트 최대 4명 참여 가능 There is no need for you to know anything about surfing. It is necessary to know how to swim to get back to the board, but no more than that.
Guests should be comfortable in the water but there´s no need to be a good swimmer as the experiences are held always under safe and controlled conditions. If the waves are too small the day of your experience I will take paddlebaords to do the lesson, and I will introduce you to both sports.
자신이 사는 곳과 하는 일을 진정으로 사랑하는 현지인이 진행합니다.

소수 인원으로 진행되기 때문에 참여자 개개인에게 집중하는 방식으로 체험이 진행됩니다.

모든 체험은 특별한 기회 제공이라는 기준을 충족해야 합니다.