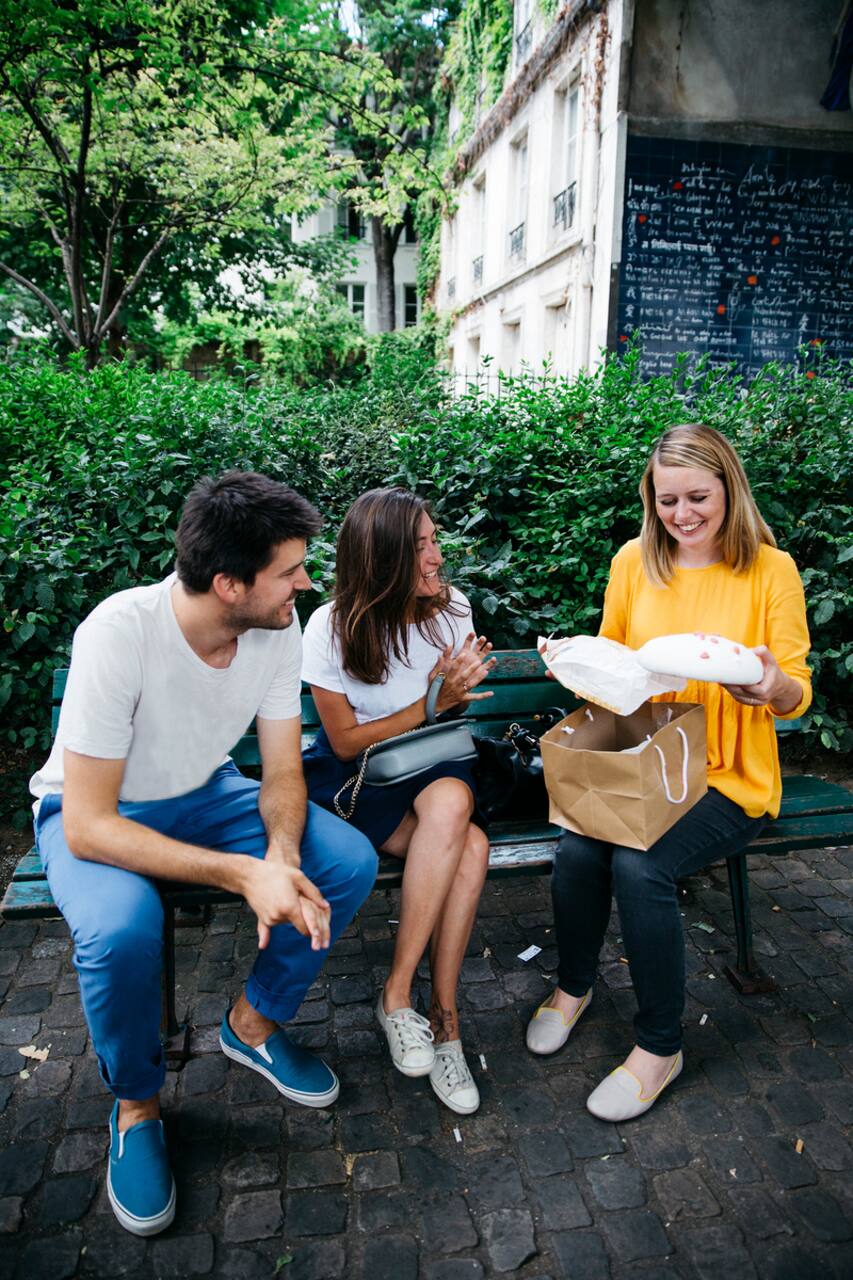 Walk, eat and talk in a secret Paris
Walk, eat and talk in a secret Paris
My name is Fanny. In 2010, I founded a Parisian lifestyle blog named "Paris Pêle-Mêle". Every day I try some new adresses (food, fashion, beauty) and share them on my blog. I am also a huge fan of vintage culture, love museums and everything about the old Paris.
As a lifestyle blogger (and a foodie !), I know the best places in Paris. I will share my secrets to deeply enjoy the true parisian life. We will explore the streets of Pigalle and Montmartre, to visit my best secret adresses : a lot of food, but also fashion, art, history, all about French creation and Parisian way of life. Be ready to taste and evaluate amazing pastries, try some good cheeses,…
We will taste food products, you can bring a bottle of water if you want to.
간식 및 기타
Light French Lunch . Food tasting Croissant and viennoiseries, cheese, gougère, pastries...
장비
Surprises for you Food and souvenirs
We will walk in the streets of Pigalle and Montmartre, from metro station "Blanche" to "Pigalle". We will visit some of my favourite adresses.
문화 도보 여행
Walk, eat and talk in a secret Paris