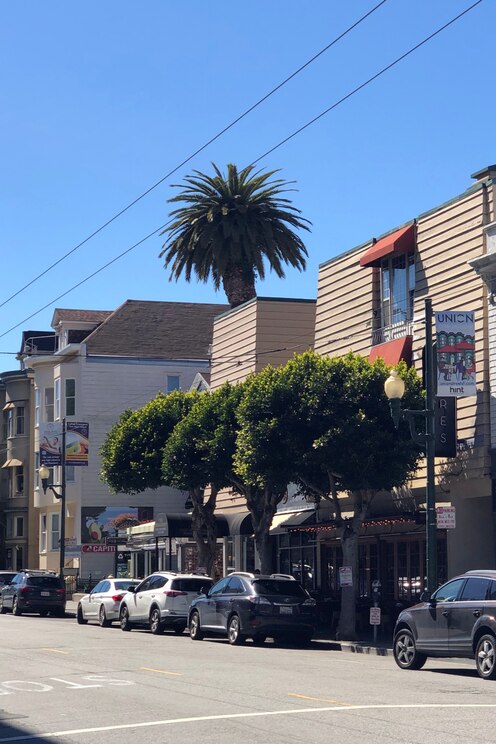 Join us on a discovery of contemporary San Francisco through the Marina/Cow Hollow neighborhood. After the 1989 earth quake, the area has become one of the most desirable and fashionable neighborhoods in the city, offering local culture and incredible views alike. We will go on a relaxed stroll through the…

Cappucino/Latte/Drink of your choice
I have lived in San Francisco and the Bay Area for the past 8 years and love to explore and share the more hidden parts of San Francisco and Oakland. I'm a lover of design & architecture and the local way of life, fascinated by ever changing neighborhoods, always looking for new and interesting places to uncover. Having traveled and seen 100+ major cities in the world, I know what makes this area of the world unique and want to show you what the places and experiences are that you can only find here. I have held many private neighborhood walks for friends and friends of friends over the years and am looking forward to sharing my experience with a larger community here.
We will be starting with several galleries in Fort Mason before making our way to a local specialty store and a few boutiques along Union St. We will discover a local favorite's coffee shop and sit outside before going down to Chestnut St to check out a few selected local brands and the city's best ravioli.
Note that this experience will be all around contemporary culture - focusing on design, arts, retail and food, rather than your typical history tour.