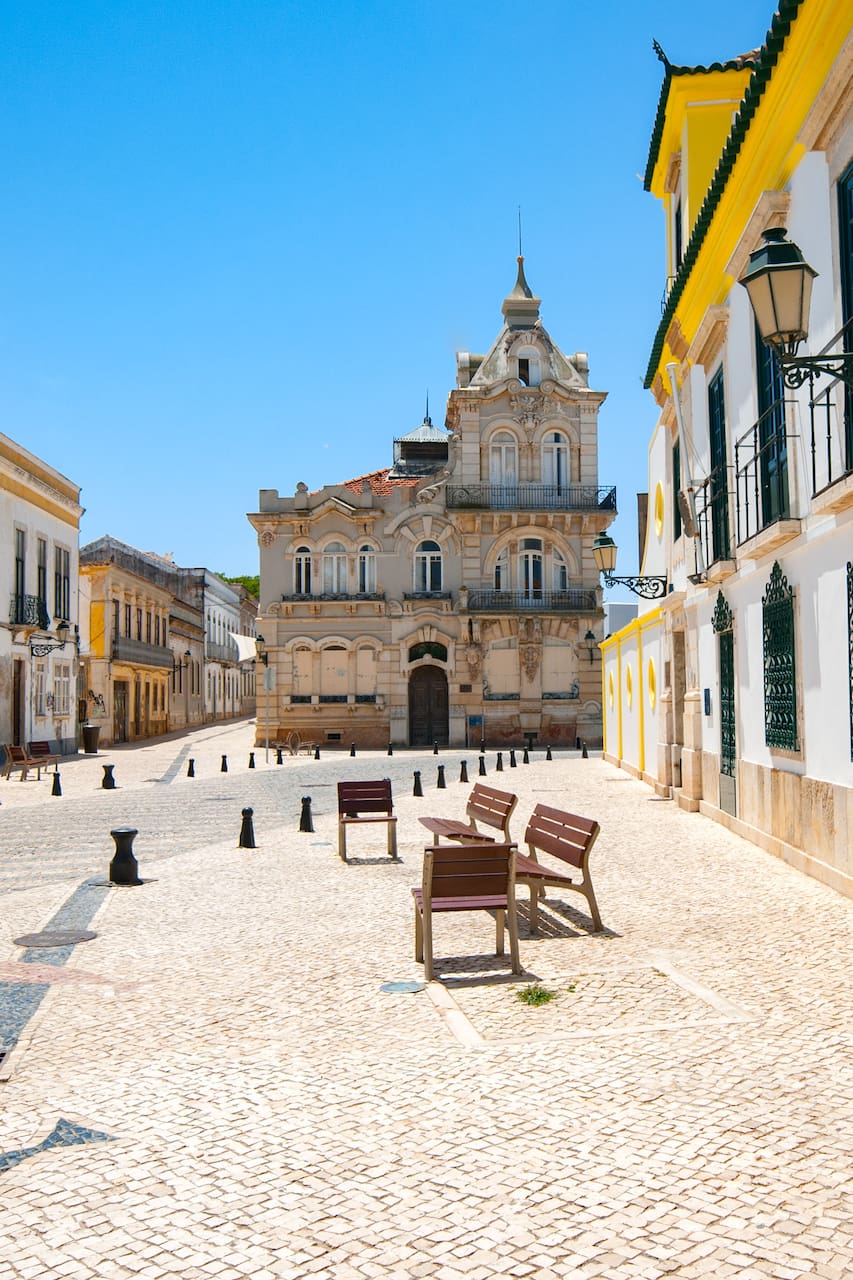 I am petite but have a lot of storage :) For 11 years I wrote/edited on worldwide Travel/Architecture/lifestyle for international media of record. Was born/lived only ever in Lisbon - but have family/had holidays in the Algarve from birth. I quit the press in 2011, Communication in 2018. Interior design on own account of 21 years took over. Faro is currently/has been a return point for…
Discover Faro's charming mid-century character. Faro has terrible press. Portuguese nationals deem it visually ugly - transient tourists agree - locals are the first to put it down generally. Indeed, at first/second/third glance there doesn't seem to be much to love - yawn historic core aside. Freedom brought by April 25 1974's Carnation Revolution that ousted Salazar's roughly half-century…
This is an easygoing lifestyle stroll. Refreshing blueprint of the city - beyond locals' awareness. Ongoing group chat. Architecture&venues in context. Time for delays & one stop :) In private groups I'll speak Portuguese. Or English with French/Spanish speakers who understand it: I do both :)
Comfortable walking shoes.
Water - we'll be mostly away from supermarkets et al.
Comfortable bladder - restroom opportunities will be few.
What fits the bill of being outside - Faro sun is unforgiving, and it can get windy-going-on-cold 'out of the blue'.
We will meet by the door of the monumental Caixa Geral de Depósitos building - at the wide start of the central pedestrian street that crosses downtown Faro. Stroll uptown through Faro's 'avenue' - 5 de Outubro - and its wider outskirts. Then back down via backstreets - to wrap up back at the waterfront. Stop for architecture - and for a rest. Look at a couple of retail venues of interest we can enter on weekdays.
향후 예약 가능 일자
원하시는 시간에 예약 가능한 트립이 없다면, 하실 수 있습니다.
8월 20일 화요일  

오후 5:00~오후 8:30.
4자리 중 4자리 남음
This is an easygoing lifestyle stroll. Refreshing blueprint of the city - beyond locals' awareness. Ongoing group chat. Architecture&venues in context. Time for delays & one stop :) In private groups I'll speak Portuguese. Or English with French/Spanish speakers who understand it: I do both :)