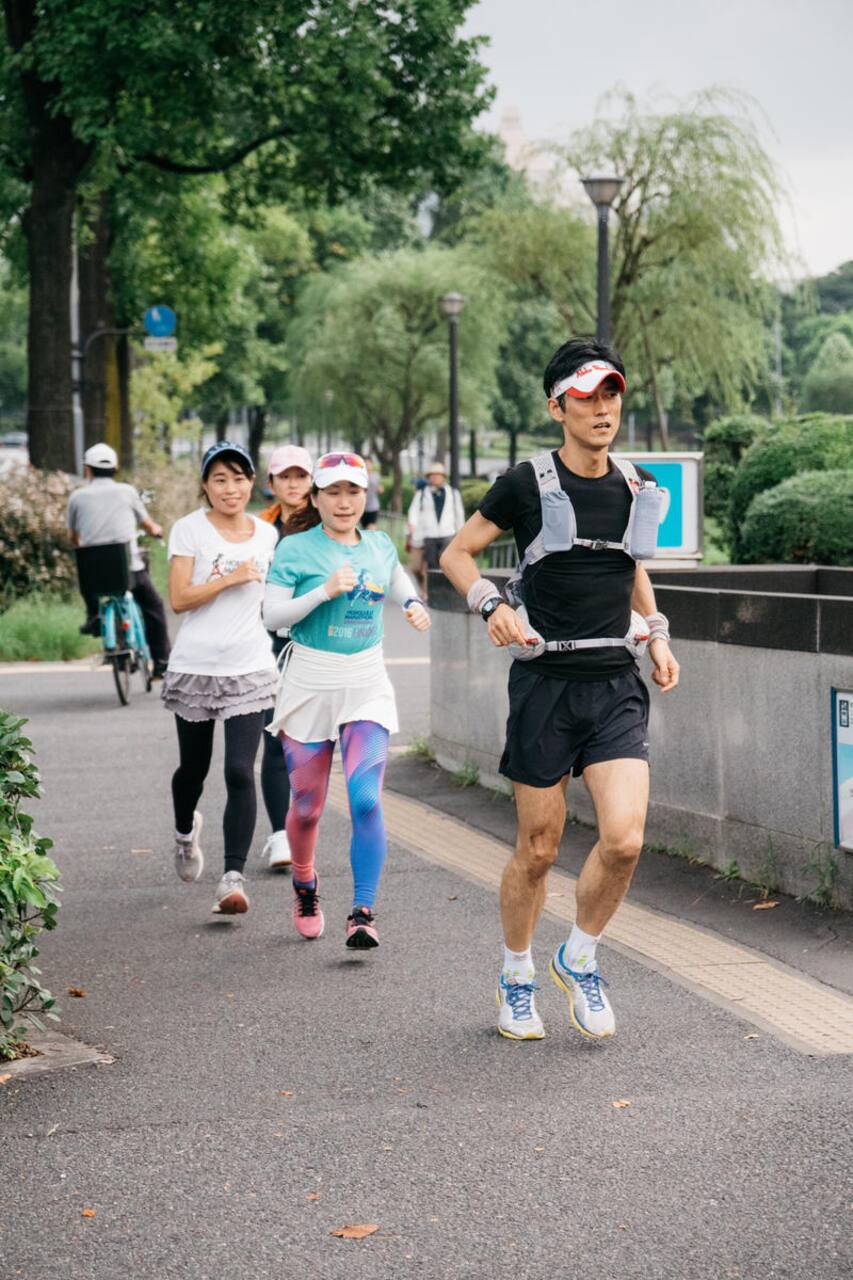 이보다 더 완벽할 수 없는 도쿄 달리기 투어(15km)
이보다 더 완벽할 수 없는 도쿄 달리기 투어(15km)
Includes:
음식, 음료, 입장권 1매, 장비

140명이 넘는 게스트가 이 트립에 별점 5점을 주었습니다.
I have welcomed totally over 400 guests! This is totally about 5 hours experience. Jogging/sightseeing the best places around Tokyo city, Bathing at the best Sento (public bath), Eating at the best restaurant/Izakaya(public bar). I'm marathon runner. I join Full marathon in Winter, Ultra marathon in Spring, Triathlon in Summer, Ultra Trail Running in Autumn! And In my life, when I go somewhere…
First of all, please check Instagram: #wasabijprun, #wasabijp I am the leader of "wasabi experience project" This project provides Japan's carefully selected superb experiences. I have run innumerable roads in Tokyo for 15 years. Among them, there is a course I can strongly recommend. It's the "Best Tokyo running course" of 15 km. I would like to show you, not only some famous tourist spots,…
1 We jog at the slowest member's pace 2 In the bath, we have to be naked (can't wear anything) 3 If you look feel sick, I stop you running for your safety 4 We share meals, split the bill for meals
간식
Tokyo specialty, as supplementary food !
음료
water supply I'll provide water to keep us hydrated during run, and after run.
티켓
Japan style public bath You don't need bring soap nor shampoo.
장비
Rental Towels (for taking bath)
Running gears (wears and shoes)
Wears for change after running
Some money (for drinking and eating at a traditional public bar)
1.After we meet, we go to "Japanese style public bath" 2.We change wears inside it (you can come in casual wears, not running wears) 3.We deposit our luggage to the front desk of the bath 4.We go out, and run, and come back to the bath 5.We take a bath and change wears 6. We go to Japanese traditional style public bar(Izakaya) *This Experience takes "totally" about 5 hours
If you don't see availability for the time you are looking for, you can .
7월 28일 일요일  

오전 11:00~오후 4:00.
7자리 중 7자리 남음

140명이 넘는 게스트가 이 트립에 별점 5점을 주었습니다.
1 We jog at the slowest member's pace 2 In the bath, we have to be naked (can't wear anything) 3 If you look feel sick, I stop you running for your safety 4 We share meals, split the bill for meals
자연 속 조깅
이보다 더 완벽할 수 없는 도쿄 달리기 투어(15km)