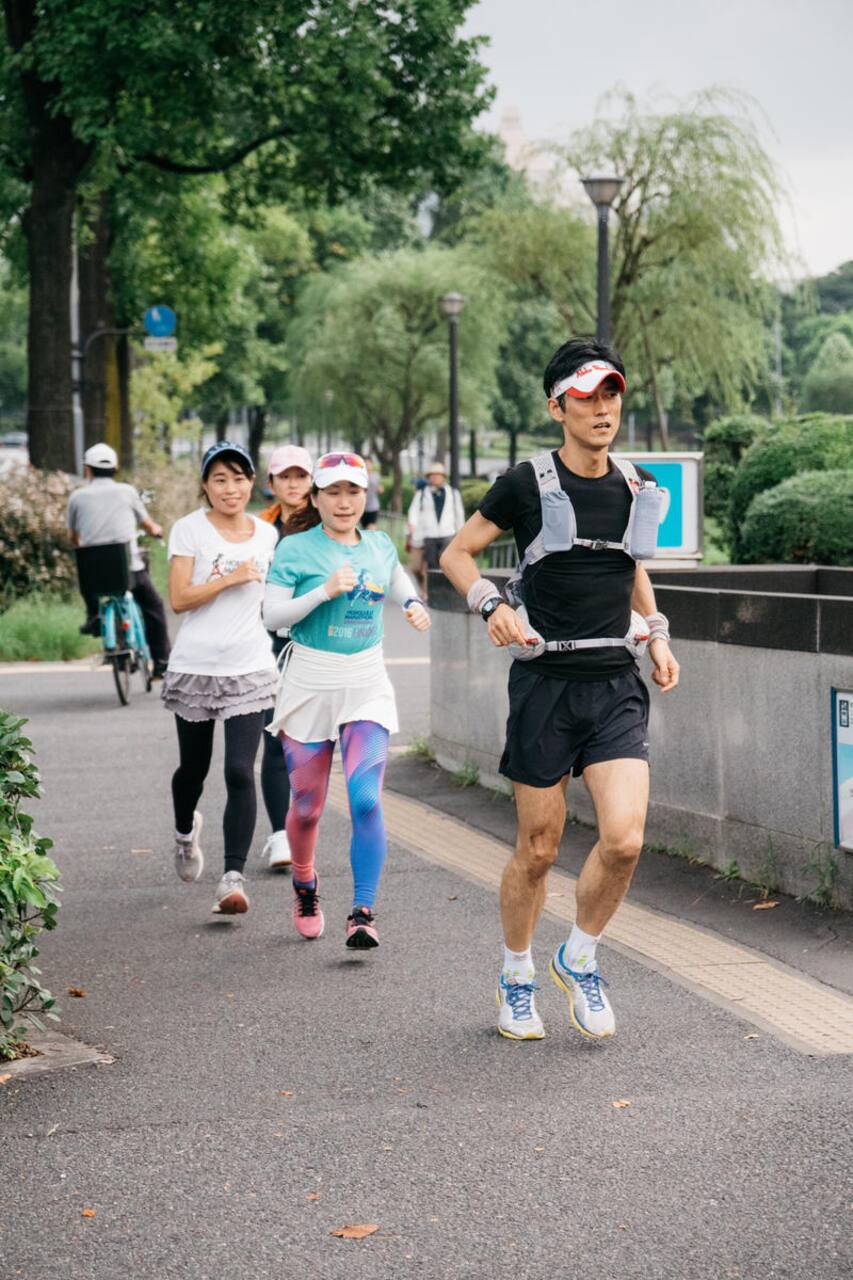 이보다 더 완벽할 수 없는 도쿄 달리기 투어(15km)
이보다 더 완벽할 수 없는 도쿄 달리기 투어(15km)
Includes:
음식, 음료, 입장권 1매, 장비
140명이 넘는 게스트가 이 트립에 별점 5점을 주었습니다.
I'm Jun, a host of receiving over 500 guests, with excellent reviews, and the head of "wasabi experience project". Our mission is deliver top quality of Japanese experiences to you. We have welcomed totally over 2,000 guests, including through other websites. This project provides Japan's carefully selected superb experiences. Instagram: #wasabijprun, #wasabijp www.airbnb.com/japan_wasabi_projec…
In this experience, we will; 1) run "Best running course in Tokyo" (15 km. We run through not only tourist spots, but also University area, office area, around imperial palace too.) 2) Take a Japan's old style public bath (I found the bath which accept "Tattoos" in Tokyo. And plus we can enjoy "Open-air bath" in this place. This bath is not for the tourists, but for the Tokyo neighbor.) 3) Eat…
1 We jog at middle-slow pace (not fast, but not too slow) 2 In the bath, we have to be naked (can't wear anything) 3 If you look feel sick, I stop you running for your safety 4 We share meals, split the bill for meals 5 Feel free to contact me to inquire about a custom time slot
간식
Tokyo specialty, as supplementary food !
음료
water supply I'll provide water to keep us hydrated during run, and after run.
티켓
Japan style public bath You don't need bring soap nor shampoo.
장비
Rental Towels (for taking bath)
Running gears (wears and shoes)
Wears for change after running
Some money (for drinking and eating at a traditional public bar)
1.After we meet, we go to "Japanese style public bath" 2.We change wears inside it (you can come in casual wears, not running wears) 3.We deposit our luggage to the front desk of the bath 4.We go out, and run, and come back to the bath 5.We take a bath and change wears 6. We go to Japanese traditional style public bar(Izakaya) *This Experience takes "totally" about 5 hours
향후 예약 가능 일자
원하시는 시간에 예약 가능한 트립이 없다면, 하실 수 있습니다.
9월 1일 일요일  

오전 10:00~오후 3:00.
7자리 중 5자리 남음
140명이 넘는 게스트가 이 트립에 별점 5점을 주었습니다.
1 We jog at middle-slow pace (not fast, but not too slow) 2 In the bath, we have to be naked (can't wear anything) 3 If you look feel sick, I stop you running for your safety 4 We share meals, split the bill for meals 5 Feel free to contact me to inquire about a custom time slot
자연 속 조깅
이보다 더 완벽할 수 없는 도쿄 달리기 투어(15km)