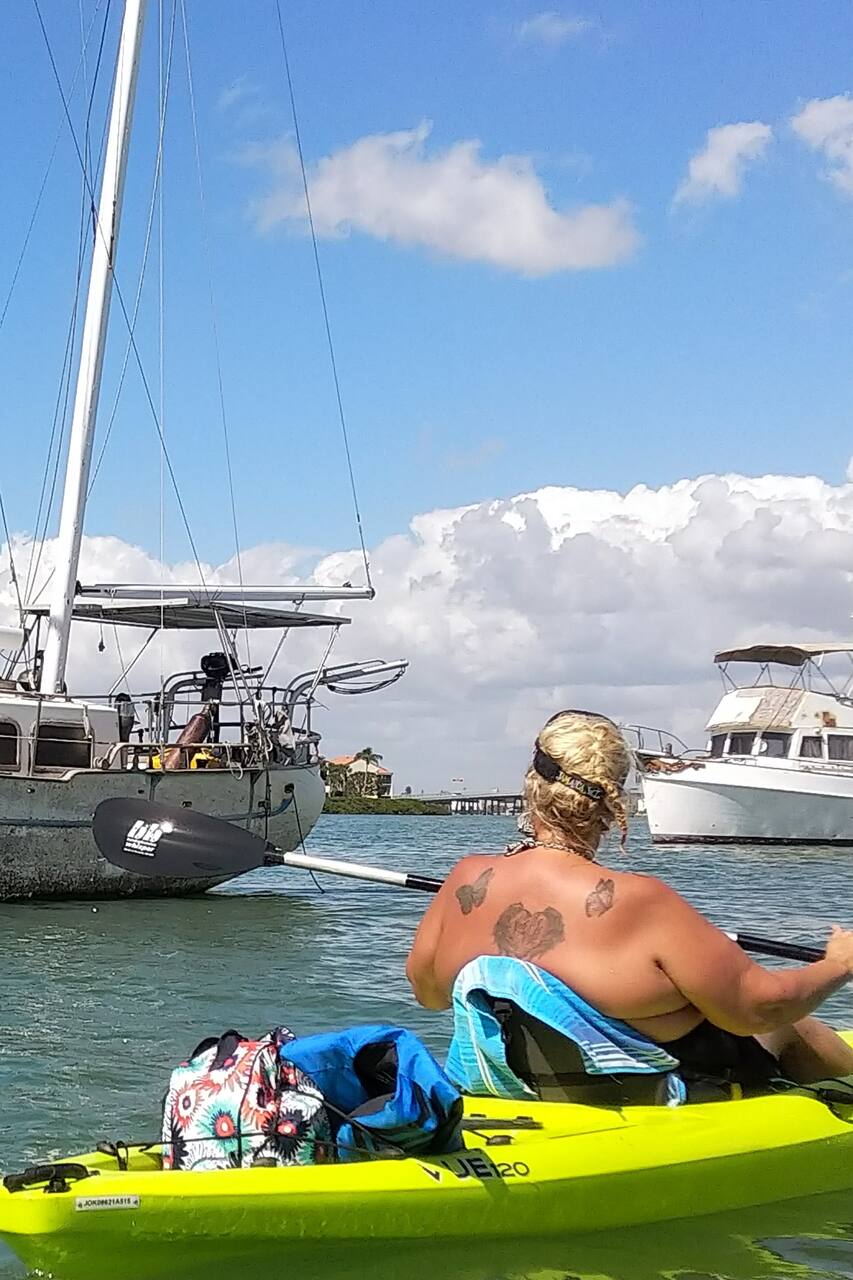 Kayak from natural Creek to the Gulf
Kayak from natural Creek to the Gulf
I have been Kayaking for many years, most recently through Gottfried Creek and Lemon creek. I gained my experience with canoeing as a child and teen on the rivers in Missouri and several other states. It has been a goal of mine to have a venue that allows people to explore natural habitats for many species of wildlife while exercising and interacting with others on the creek and bay.
We will teach you the basics of Kayaking if you are inexperienced. You will be guided through the creek, to the bay and possibly to the gulf if you desire. You will identify many species of wildlife and if you get to the gulf, you can search for shells and shark teeth. For those who desire a refreshing drink, a stop can be made at a local bar and grill right from your kayak.
Guests can determine amount of time and start time; pricing can be adjusted if shorter time is desired.
장비
Kayaks, paddles and life jackets are provided
Water, snacks, money (if stopping at the bar and grill)
You will explore the creek, enter the bay and see Dolphins, and head into the gulf through Stump Pass. Fish, birds, Manatee, Dolphins and so much more will be seen!
카야킹
Kayak from natural Creek to the Gulf
새로운 트립