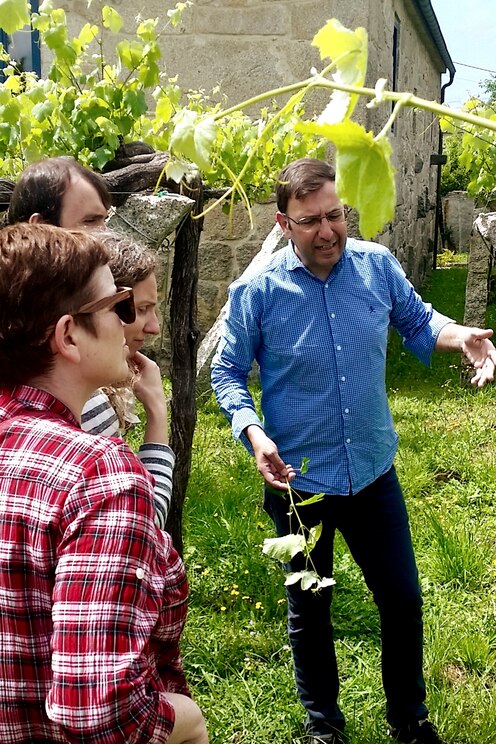 Winetasting off the beaten track.
Winetasting off the beaten track.
A chance to enjoy a personalised winemaker led wine tasting experience involving multiple wines made from the authothoctonous grapes of the Salnés Valley in Galicia's Rías Baixas region. First we visit the vines and learn about the different threats a viticulturalist faces throughout the growing year up to Harvest…
포함사항
Transportation, Drinks, Food

Full picnic provided, featuring locally sourced products such empanada gallega, gourmet seafood preserves, patés, cheese etc.

Bottled water provided throughout the day. All wines we drink are from quality Galician wine appellations.

Pick-up and drop-off at your hotel included.
As a travel writer I have extensive contacts in the local wine industry, particularly with winemakers who are not normally open to the public. In 2007 I was inducted into the Most Serene Order of Albariño Wine, a prestigious honour I share with very few non-Spaniards, one of whom was General De Gaulle of France in 1970. This was in recognition of my contribution in the consolidation of Cambados, the world capital of Albariño wine, as an international wine tourism destination.
Some of the winemakers we visit have elegant stone-built estates that go back five or six generations. Others are humble 'garagistes' who make wine in specially adapted garages and even garden sheds. The one thing they have in common is that they sell their élite wines to the finest restaurants in Spain and abroad.
와인 시음 체험
Winetasting off the beaten track.
새로운 트립