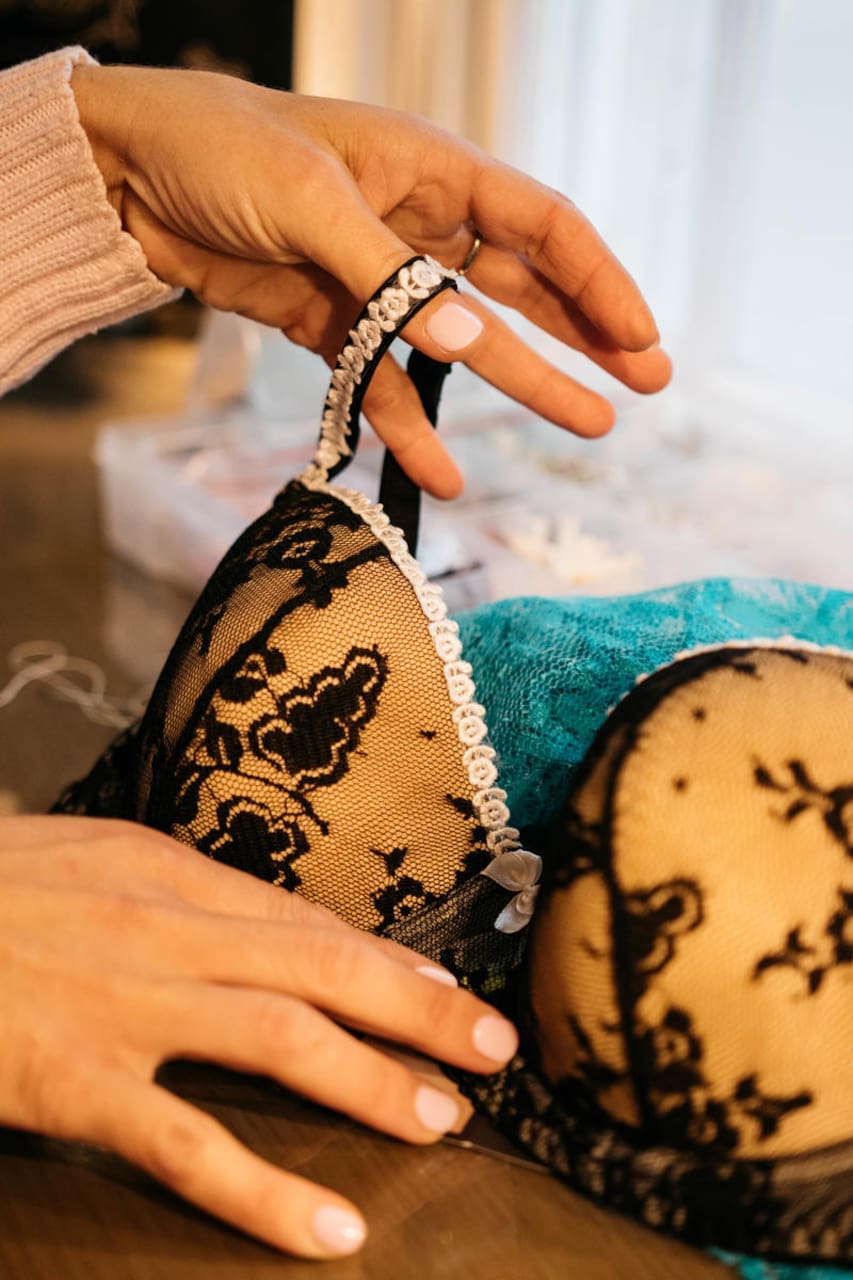 예약 가능일이 매우 제한되어 있습니다.
Fascinated by lingerie from childhood, I'm the designer and founder of Elegantly Scant bespoke lingerie. My designs have caught the eye of many celebs. I'm an expert in helping women find the best fitting pieces to suit their body! I look forward to sharing my love of bespoke lingerie with you.
Create your own lingerie from a pre-loved garment! Whether it's a dress that you refuse to part with, left over fabric from your wedding gown, or your husband's sentimental shirt – together we will turn it into lingerie! We will select the ideal bra and knickers pattern to suit your shape and size, then trawl through my extensive lace & trim collection to embellish your design (I can also provide…
Please bring your fabric or item of clothing that you wish to lovingly craft into your bespoke set, or select from one of our design room fabrics. Please refer to our size chart for sizes available
This wonderful experience occurs in the creative design room of my quaint Paddington terrace. Here you will be introduced to my design world of fabrics, laces, bows and endless possibilities for your own custom set. You will also gain an insight into lingerie design, through to garment construction.
Please bring your fabric or item of clothing that you wish to lovingly craft into your bespoke set, or select from one of our design room fabrics. Please refer to our size chart for sizes available