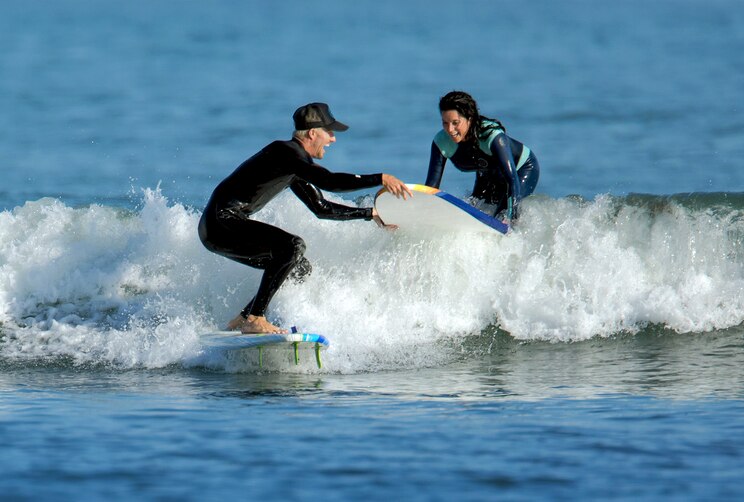 PCH Surf Experience with Tim
PCH Surf Experience with Tim
Plan to meet at the Dana Point City Parking at the corner of Dana Point Harbor Drive and Puerto Pl. All Board and wetsuits will be laid out in clear view where we can exchange pleasantries and introduce ourselves. Once there, we will suit up in wetsuits (providing height and weight prior for propper fit) and…
포함사항
Equipment, Drinks, Food

Rise Bar - Non-GMO. Gluten Free, Peanut Free & Soy Free.

Zola Coconut Water - Vegan. Non-GMO

Wetsuit (Must know Height, Weight, Age, Sex) Surfboard & Leash
Hi there! My name is Tim Murphy and I have been happily providing surf lessons up and down the California coast for over the past 15 years. Spending well over 10,000 hours in the ocean in my Professional career, get ready to embark on a surf lesson experience that you and your friends will never forget. Fun, energetic and extremely motivated to help each and every student up to their feet on day one. It's time to finally discover your inner "Stoke" for the ocean and all that it has to offer
Doheny State Beach offers a gentle and forgiving wave that is perfect for beginners. As a local, we will surf in an area that will allow each student to easily paddle out and sit in a safe zone while I help assist everyone in catching waves.
서핑 강습
PCH Surf Experience with Tim
새로운 트립