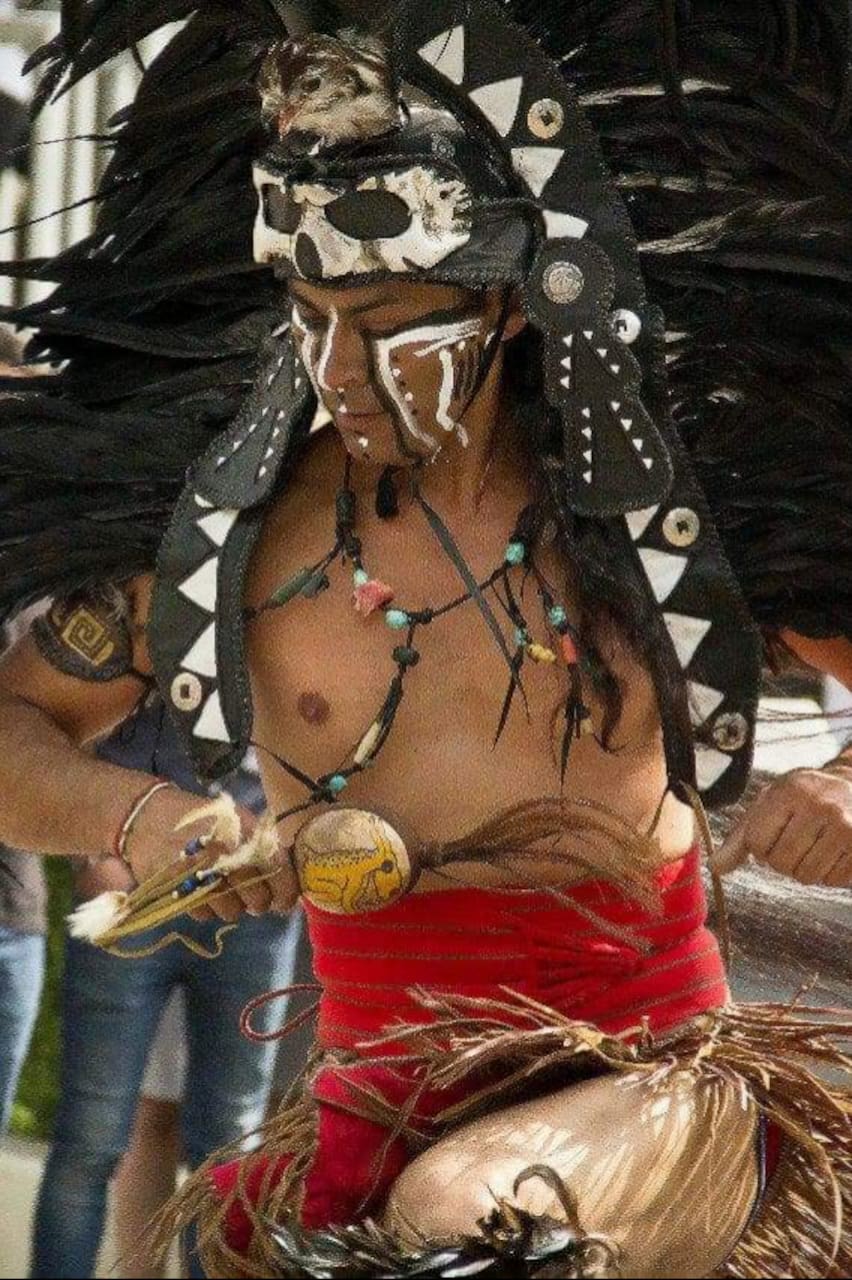 I'm a biologist and wildlifefilmmaker, while making a documentary about the ice age in Mexico I met Javier Montes, a Mexhicah spiritual guide and prehispanic dancer. Javier taught me prehispanc dance in an effort to help me deal with cold and stress during the shooting. Since then he has countinued to teach me and we've been including ancestral dance rituals into our metropolitan lives to…
We'll start with a brief introduction to the history of Mexihcah dance while we get the energy from our cup of cocoa drink surrounded by very old trees in an 118 years old park and plant nursery. After we talk about Mexihcah dance and learn about how we may apply it into our lives, we'll clean your energy with the smoke of copal resin. Then Javier will teach us the steps of the dance while we…
We'll be dancing for about an hour, and it's very probable that you'll sweat.
Comfortable clothes and shoes that allow you to move freely.
We'll be dancing in "Los viveros de Coyoacan" National park in the center of Coyoacan area, where Frida Kahlo used to live. This 118 year old park and nursery of the trees that reforrest Mexico City will be the setting for our experience, as it is the setting for many other outdoor activities of Mexico City residents that come here to run, practice yoga, tai chi and other sports right in the city but with fresh air and without traffic noise.