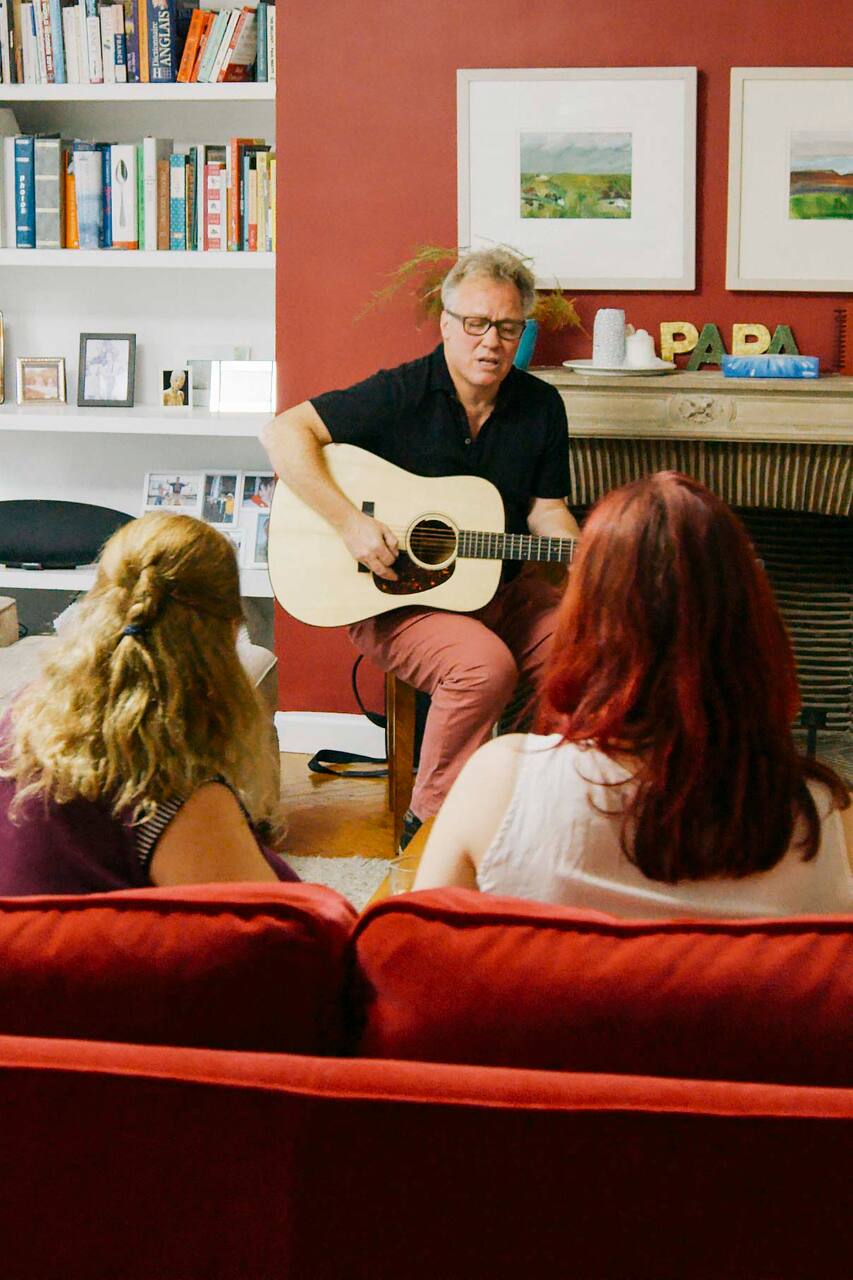 Im an American that has been in Paris for over 20 years. I play music with my group The Communal Well all over Europe. I enjoy sharing my songs in intimate settings. I also enjoy sharing my home and helping people enjoy their experience in Paris.
This unique experience pairs intimate original songs with drinks, tea or coffee in my home near the Eiffel tower. My home has an open salon feel with what's called an American kitchen. It lends itself to convivial chat and its an ideal place to meet and share song and stories. Ive been writing songs for almost thirty years now and I am currently writing my fifth disc. You can hear our band…
Feel free to bring your recording device the concert. There are also CDs available.