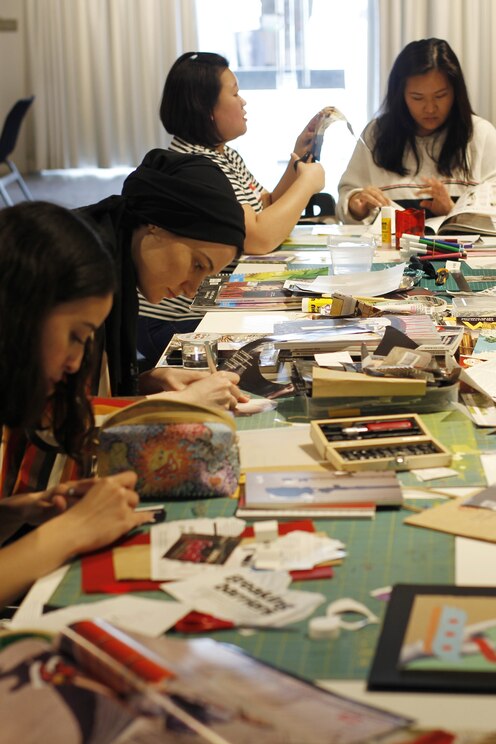 Assembly: A Collage Art Workshop
Assembly: A Collage Art Workshop
Assembly is a collage-making workshop and artist meetup open to all enthusiasts and artists of all levels. A playing ground for collage artists where they can interact and share techniques. Facilitated by Ape Creative. The workshop is designed to identify the process of collage making. Be prepared to create, …

Pencils, Markers, Scissors, Paper
I am a multi-disciplinary artist and designer with more than a decade of solid experience in graphic design, advertising, and the visual arts. Purveyor of the lowbrow/urban art movement in the UAE, the Middle East, and Asia. I am the founder of a Dubai based design studio, Ape Creative. I teach/mentor designers and craft art-based workshops and experiences. My mission to explore unique projects and experience in the visual arts and communication. My aim is to consistently play with new ideas, push new creative boundaries and develop a passion that is then translated into the audience.
We will conduct our workshops in an art gallery here in Alserkal Avenue, Dubai. Or maybe on some random cafes. Our location is surrounded by galleries and art shows. You will not find it hard to find inspiration.
Please bring water as commuting to my location is a bit hot. Rehydrate all the time. The weather here in Dubai can be unforgiving. Taxis are a bit hard to catch in my location. Uber is preferred.
아트 클래스
Assembly: A Collage Art Workshop
새로운 트립