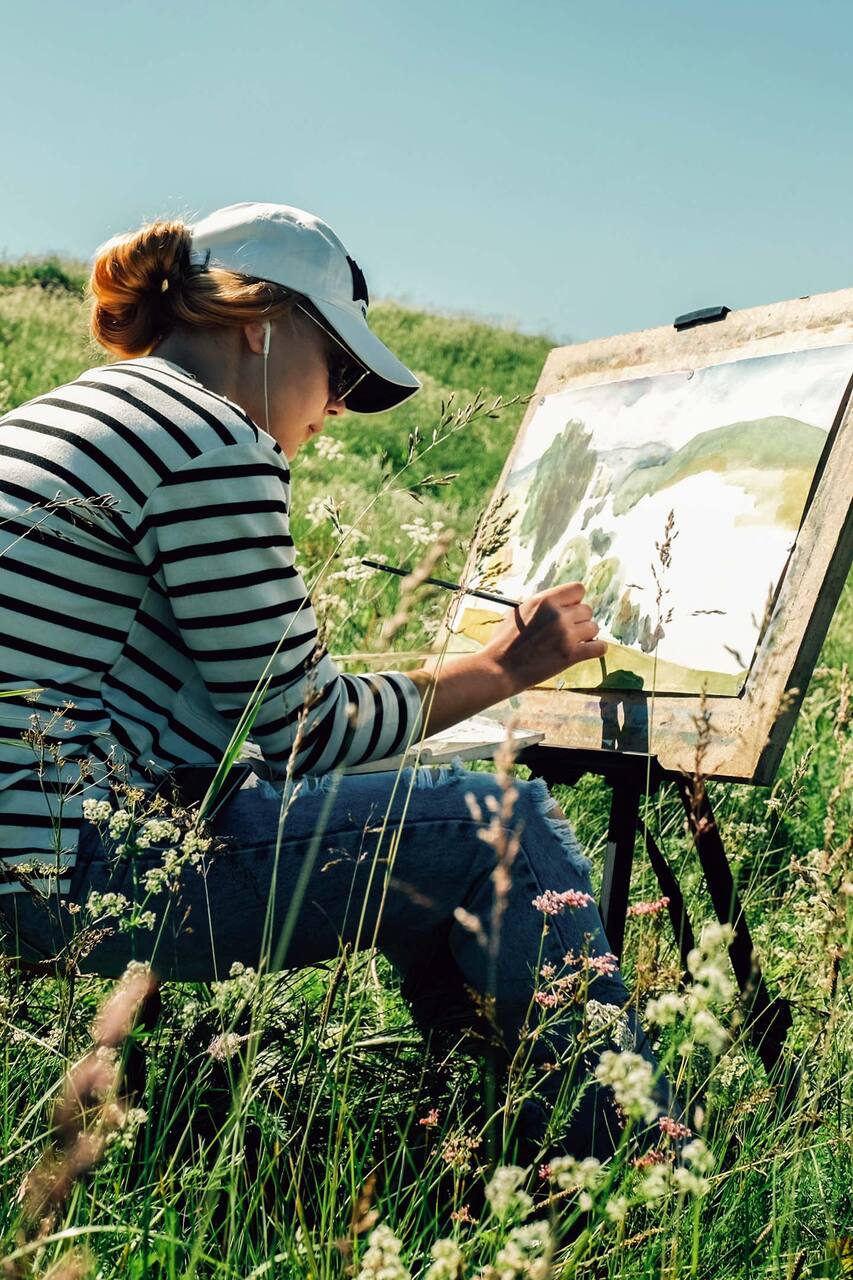 Landscape Painting in the Tanat Valley
Landscape Painting in the Tanat Valley
I have been learning to paint for the last 10 years and have become very passionate about it! I love painting the landscape around where I live, and the wildlife that inhabits it. I mainly work in pastels and love sharing my knowledge with others.
I will explain and demonstrate the different materials and methods available...and then we can go off exploring beautiful places to paint. My little studio will be available for you to use. Beginners who have never lifted a paintbrush will be welcome as well as seasoned pros looking for a new venue.
If the weather is bad we can work inside my studio.There is limited accomodation at Penybryn, but there is plenty of other places available in the village. Please get in touch if you have any question
Equipment
Art materials provided, but bring your own if you have your preference.
Sensible walking clothing
Llangynog is set in the Tanat Valley, and is a walkers and painters paradise. From my home location we can set off to do some plein air painting right on our doorstep. There are waterfalls, caves, mine workings, churches, pubs, all local to me. A little further away Lake Vrynwy, Pistyll Rhaedr and other local beauty spots can be visited if we have enough transport between us.
모든 트립은 예약 후 24시간 이내에 취소 및 전액 환불이 가능합니다.
항상 에어비앤비를 통해 대화하세요. 안전한 결제를 위해 에어비앤비 웹사이트나 앱 외부에서 송금하거나 대화를 나누지 마세요.
신분증상의 사진과 대조할 수 있는 본인 사진을 찍어야 합니다. 이를 통해 에어비앤비가 트립에 참가하는 게스트를 확인할 수 있습니다. 이 절차는 한 번만 완료하시면 됩니다.
If the weather is bad we can work inside my studio.There is limited accomodation at Penybryn, but there is plenty of other places available in the village. Please get in touch if you have any question
아트 클래스
Landscape Painting in the Tanat Valley
새로운 트립