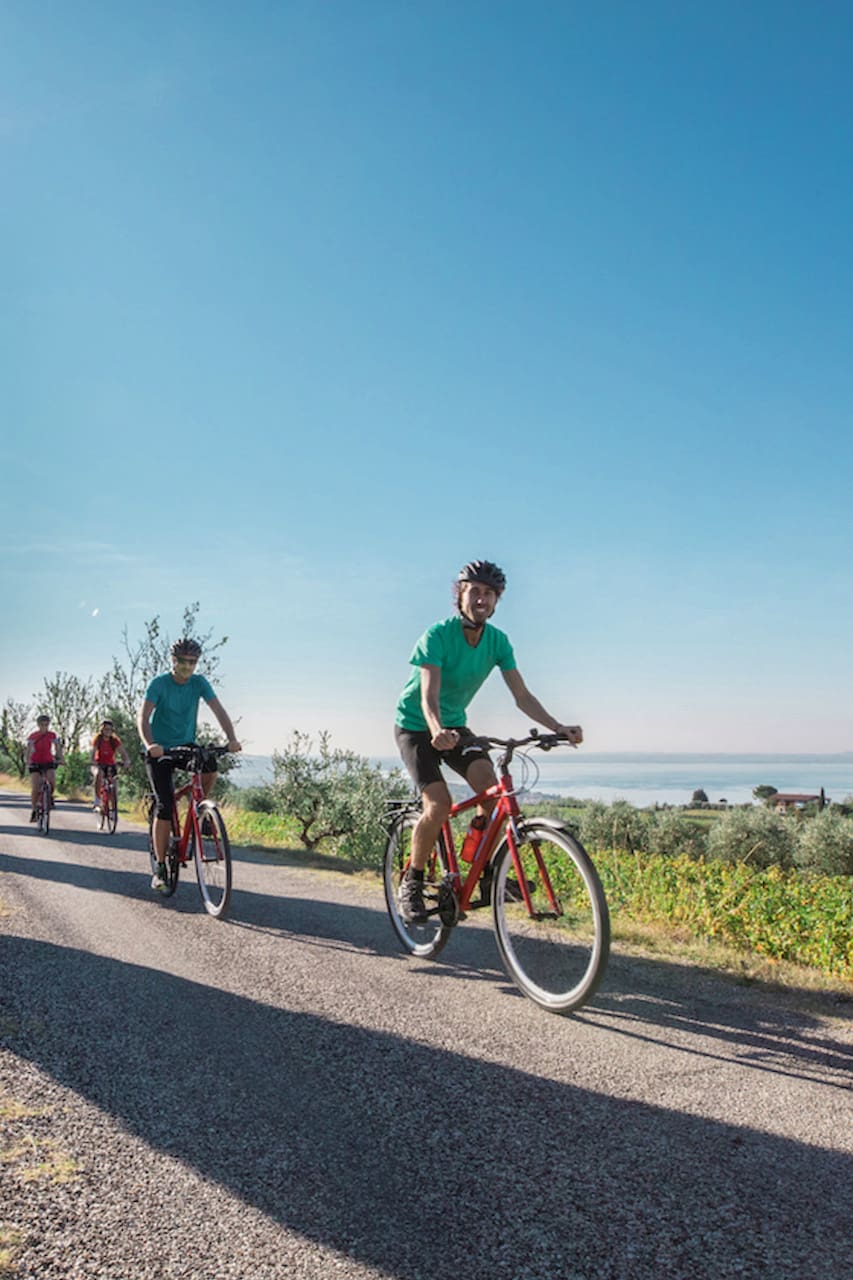 Lake Garda E-Bike tour from Verona
Lake Garda E-Bike tour from Verona
50% cyclist, 50% hiker: 100 % nature lover. I travelled in Europe, South America and Oceania, always on a bike or with the hiking shoes on, and a guitar on my side, but I also love relaxing in front of a bottle of wine and a plate of delicious food. I love my hometown, its beautiful hills and mountains: I am always looking for nice spots where to enjoy the greatest panoramas in Verona,…
Lake Garda is only about 30 km away from Verona: a perfect distance for a bike ride and E-bikes will make it so easy! From the city center we will quickly reach hidden paths on the river Adige shores, surrounded by shady trees, until we reach a safe and long bike path. The itinerary begins mainly flat, then the countryside begins: peach and kiwi trees everywhere, and a nice view over…
음식
Lunch in Bardolino, in a local restaurant: I will suggest you the best regional food!
교통편
Van transfer back to Verona: after relaxing in Lazise, a van will bring us back to Verona.
장비
E-Bikes: have you ever tried a e-bike? It will be a surprise: no more effort on the hills!
Wear sneakers and clothes suitable for being outdoors.
The river Adige bike path: long safe road, just for cyclists, surrounded by orchards. Lake Garda moraine hills: panoramic rolling hills, covered with olive trees and vineyards, great for pictures. Lake Garda: the greatest Italian lake, clear water, nice villages and nice temperatures. Bardolino: one of the most beautiful villages by the lake, famous for its red wine. Lazise: another village by the lake, surrounded by medieval walls. 자전거 타기 체험
Lake Garda E-Bike tour from Verona
새로운 트립