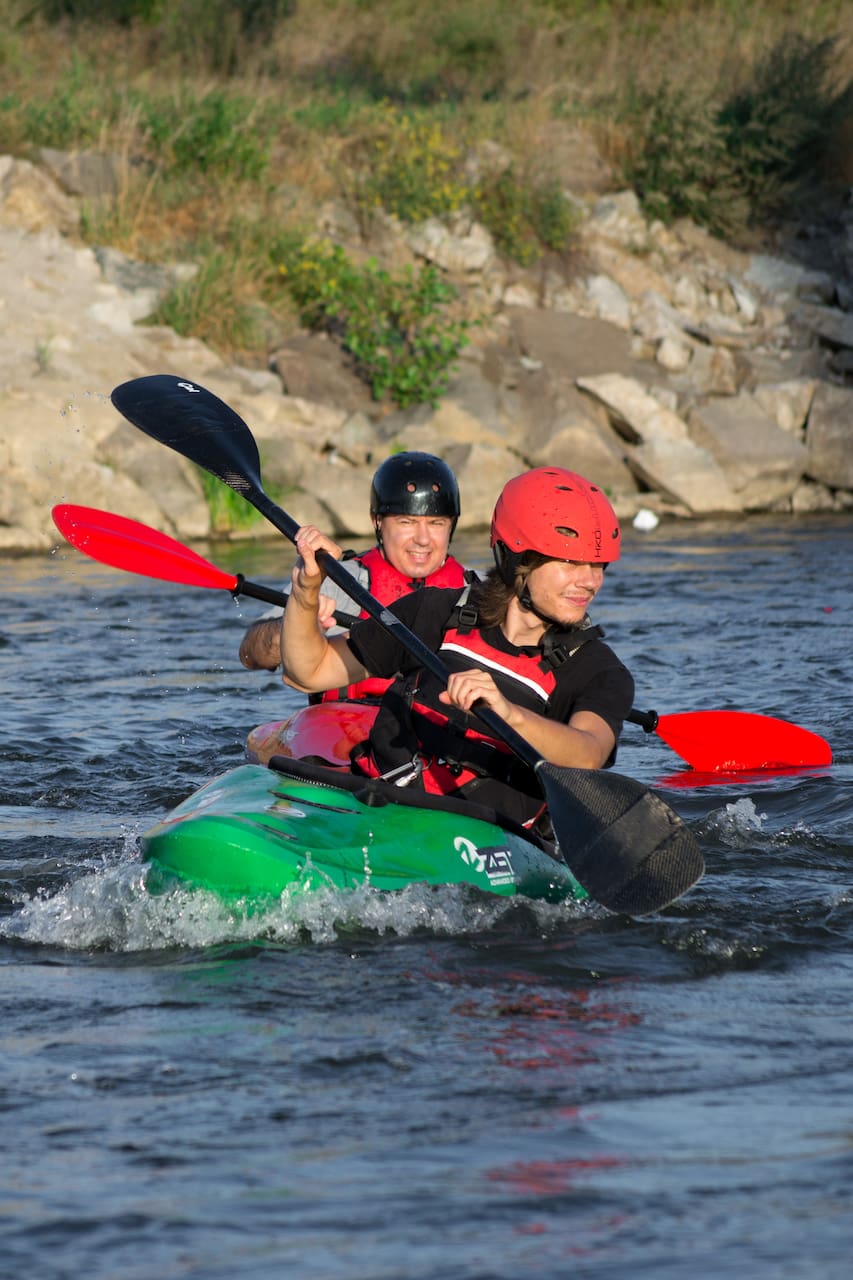 Kayak & canoe course in Kosice
Kayak & canoe course in Kosice
I'm co-founder of the Splavujeme.sk company which offers kayak & canoe trips, courses, boat rental and other outdoor activities. I have kayak & canoe instructor license and ski instructor license, too. I used to race in kayak slalom whitewater races and I'm kayaking since my childhood. The rivers I have visited are not only in Slovakia, but in whole Europe and some of them outside the Europe,…
Firstly, we start with basic instruction and then continue paddling on flat water. You will learn how to paddle straight forward, how to turn boat. Then we will move to whitewater (do not worry, it is just floating few meters at the beginning of flat water area) and you learn how to cross the stream, how to get into the stream and out of it.
You need to know swimming and not to be afraid of water.
장비
Kayak or canoe and equipment (paddles, helmets, PFDs)
T-shirt which can get wet
shoes which can go inside the water (old shoes, sandals or crocs)
We will be paddling on the Hornad river in the area of Anicka park directly in the Kosice. There is small dam, so the water here is flat water. But in the beginning of that flat water area we have built adrenaline whitewater wave where you can learn even more.
카야킹
Kayak & canoe course in Kosice
새로운 트립