During our 6-day adventure through the Galapagos Islands, we'll be supporting the local farms, restaurants, and hotels that encourage sustainable practices. We'll visit Monte Mar coffee farm conservation project, harvest ingredients at Huerta Luna permaculture farm, taste fresh ceviche and wild goat, catch fish that we'll eat onboard a private yacht, and enjoy a tasting menu at Anker Mar to Table, the most innovative restaurant in Galapagos. When we're not feasting, we'll kayak, snorkel, paddleboard, hike, sail, and enjoy sugar sand beaches. New this summer! We've teamed up with Omaze to give you the chance to win this sustainable getaway to the Galápagos Islands! Omaze.com/airbnb
We have been leading community-based tourism efforts for 10 years here in the Galapagos Islands. Since starting our local Slow Food chapter and connecting with Airbnb at Terra Madre in Italy, we have developed a Slow Food-inspired multi-day experience that allows you to make a positive impact during your visit to the islands by supporting local farms and the restaurants and hotels that encourage sustainable practices. We are always looking for unique experiences so our guests can have an authentic connection with nature, the culture, and the people..and what better way than through food?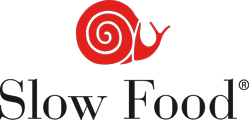 이 체험은 맛, 사회적 책임, 지속가능성을 보장하는 선하고 깨끗하고 공정한 슬로푸드 원칙에 따라 제작되었습니다.
슬로푸드는 1989년에 설립된 글로벌 풀뿌리 단체로, 지역 음식 문화와 전통이 사라지는 것을 막고 패스트푸드 문화 확산에 대응하기 위해 설립되었습니다. 설립 이래 슬로푸드는 모두가 선하고 깨끗하고 공정한 음식을 누리는 것을 목표로 하는 국제적인 운동으로 성장했습니다. 이제 전 세계 요리 및 문화계 최고의 전문가들이 이 국제적인 커뮤니티에 동참하고 있습니다. 정말로 음식을 사랑하신다면 슬로푸드를 통해 내가 먹는 음식이 어디에서 왔고 나의 선택이 지구 환경에 어떤 영향을 미치는지를 알아보세요.
참가비 전액이 Slow Food Galapagos 에 기부되는 사회공헌 체험입니다.

5 점심식사, 3 아침식사, 3 저녁식사, 2 tasting menus, 간식

호텔에서의 6박, 호스텔에서의 1박, 기타

보트 3회 탑승, 버스 2회 탑승, 승용차 2회 탑승

스포츠 장비, 안전 장비, 야외 장비, 기타

와인, 물, 칵테일, 주스
We'll start and end our journey at Seymour Airport on Baltra Island in Ecuador's Galápagos National Park. We'll travel 3 hours to Santa Cruz island, then visit North Seymour and Pinzón islands.
만 8세 이상의 게스트만 참가할 수 있습니다. Guests should know how to swim. Snorkel experience is nice but not required. Bring a reusable water bottle and reject single-use plastics. Bring protective clothing for Equatorial sun. 이 어드벤처의 활동 강도는 가볍습니다.
이 체험은 주류를 포함합니다. 법적 음주 가능 나이에 해당하는 게스트에게만 주류가 제공됩니다.
Allow at least two hours before your flight for processing. Pre-check your bags at bio-control and get your TCT card ($20) before checking in for your Galapagos flight. These are two different counters. Have passports and $100 cash ready for Galapagos National Park entrance fee.