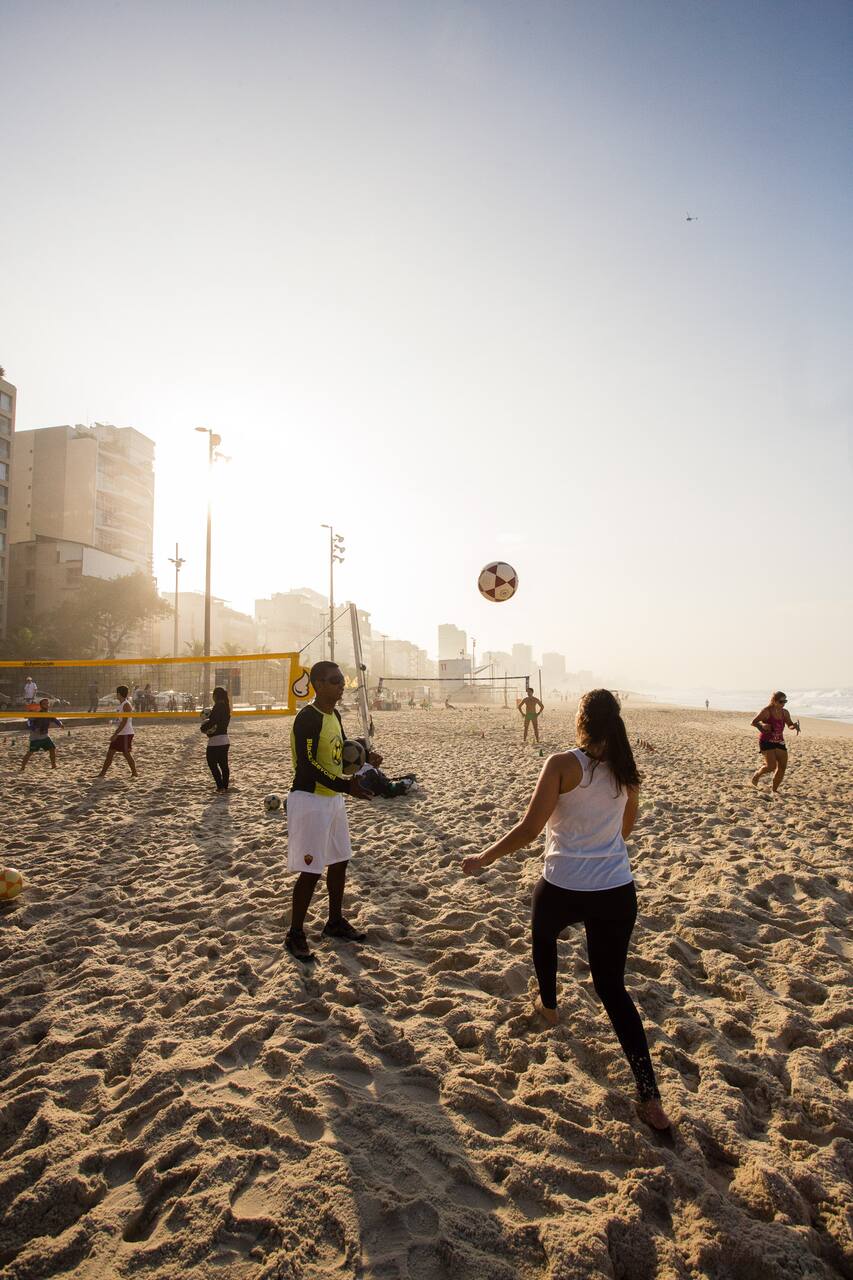 Footvolley is my biggest passion. I've dedicated my life to the sport and have been playing it for over 30 years. After playing professionally for seven years, in 2009 I became the champion of the Estação do Corpo Tournament.
I'm going to teach you how to play Footvolley, the sport of local beachgoers. Unique to Brazil, particularly Rio, Footvolley is a really cool fusion of football and volleyball. We'll start with a light warm up, then move on to learning some basic techniques–like ways to jump, defend or attack and different methods of trying to score. After that, you'll put your new skills to the test during a…
Please be sure to bring sunscreen and wear beach clothes: swimsuits and barefoot.