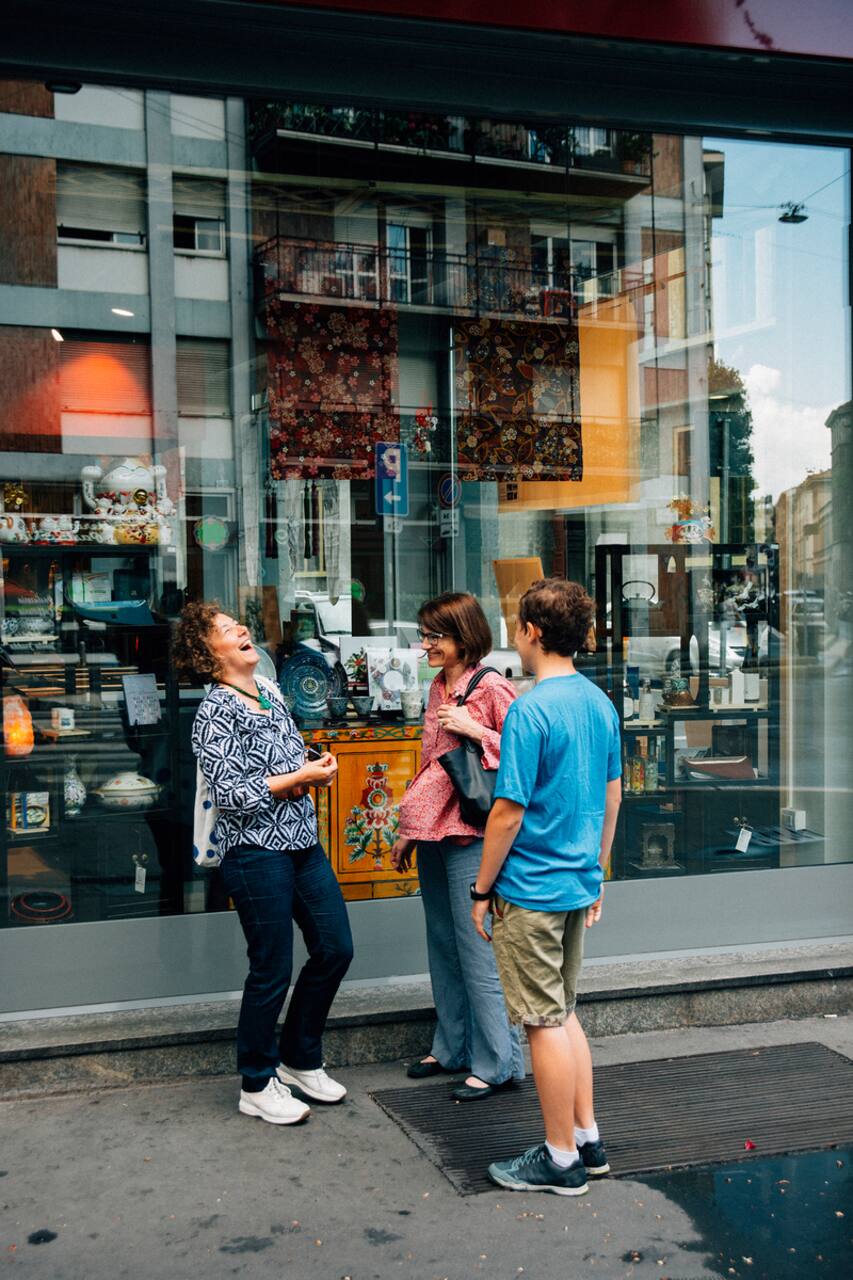 I live in Chinatown since 2001 and I love it. It is a unusual mix of Eastern and Occidental culture, greatly integrated. Here people live and work, children meet at school and stay friends forever. Now it is a very trendy place for youngsters who love to eat "Chinese ravioli" and drink Italian wine outdoor. I am very proud to live here and I want to share with you some of my favourite places.
I will meet the guests in Chinatown's neighborhood and we will visit the main chinese shops and typical local shops in Via Paolo Sarpi. Chinatown in Milano represents a perfect example of cultural integration since 1940, when first Chinese people arrived and started working here. We will visit boutiques and shops, meet some owners, have a glass of wine in an old-style enoteca for aperitivo and…
Bring your camera to take pictures of this lively and colourful area; comfortable shoes. It is easy to reach the meeting point with public transportation (I will give you instruction earlier on)
Camera, confortable shoes
We will meet first for a good coffee! Then we will walk in Via Sarpi to follow my favourite places: old Italian boutiques (hats, herbalist, butcher); innovative flagship stores; a chinese mall; an Italian winery; a chinese patisserie; art and fashion. A typical Chinese lunch will then restore us.
이 트립은 주류를 포함합니다. 법적 음주 가능 나이에 해당하는 게스트에게만 주류가 제공됩니다.
Bring your camera to take pictures of this lively and colourful area; comfortable shoes. It is easy to reach the meeting point with public transportation (I will give you instruction earlier on)