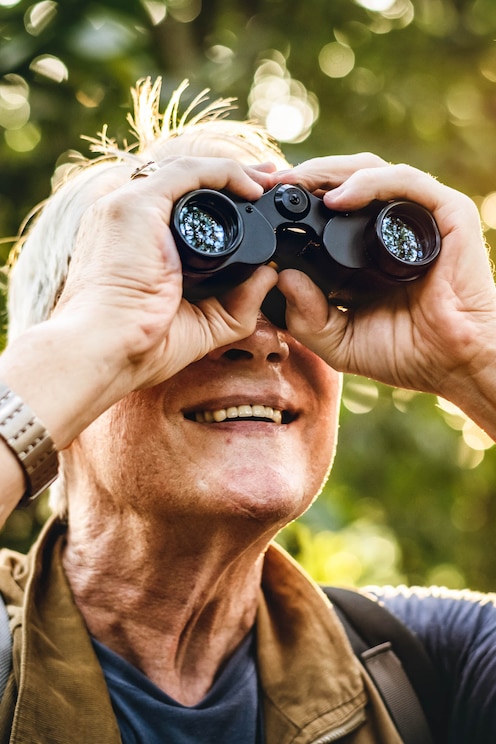 Winter Wetland Birdwatching, Gray Lodge
Winter Wetland Birdwatching, Gray Lodge
On our all-day adventure, we'll explore one of the great winter wetland areas in Northern California, Gray Lodge Wildlife Area. First, we'll explore the check-in location, bird there and view the wildlife exhibit. Next, we'll walk several of the paths through the wetlands and riparian areas and take some time at…

Lunch will consist of sandwiches or a mix of cheese, salami, crackers, fruit and yogurt. Water will also be provided.
I've been a bird guide and biologist in many places: Texas, New Mexico, Arizona, California, etc. I've helped citizen science programs, like Breeding Bird Surveys and Christmas Bird Counts, done wildlife population studies and nest monitoring. I've traveled around the world for birdwatching (Tanzania, Uganda, Borneo, Belize, Costa Rica, China, Spain, Australia, Bonaire, not to mention most of the U.S. and offshore pelagics). I'm very passionate about conservation and ecology, which includes my profession, and love sharing my specialized knowledge with adults and youths. Other birdwatching experiences I host are: Cosumnes River Preserve (http://bit.ly/2KFgVq2) and Putah Creek/Yolo Bypass (http://bit.ly/2Zg3chu)
The Gray Lodge Wildlife Area is managed by the California Department of Wildlife. You can find a link to it here: https://www.wildlife.ca.gov/lands/places-to-visit/gray-lodge-wa. It's a wonderful spot where waterfowl and grassland birds from the Pacific Flyway congregate in huge numbers each winter. Peak viewing times are December and January, before the birds start to fly north again.
신분증상의 사진과 대조할 수 있는 본인 사진을 찍어야 합니다. 이를 통해 에어비앤비가 트립에 참가하는 게스트를 확인할 수 있습니다. 이 절차는 한 번만 완료하시면 됩니다.
This will not be strenuous, but come prepared to walk on dirt trails. I will have bird ID books. Don't forget binoculars! If much rain is predicted, we may have to reschedule. Light rain, we go!
자연 도보 탐방
Winter Wetland Birdwatching, Gray Lodge
새로운 트립