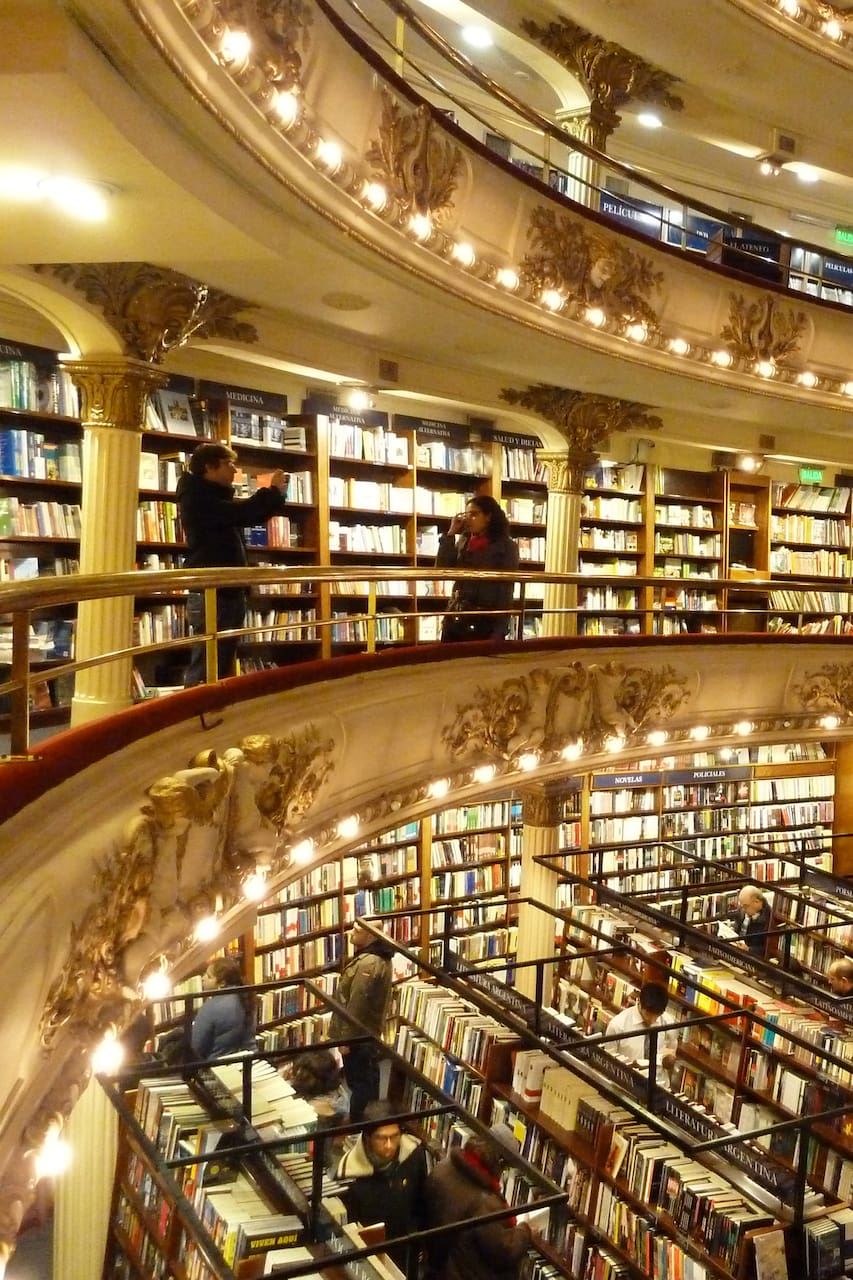 Visit Ateneo Grand Splendid with Mate
Visit Ateneo Grand Splendid with Mate
Languages:
언어에 상관없이 즐길 수 있는 트립
My name is Yasmin, I was born and raced in buenos aires and I have a degree in social comunications. I can help you to communicate on the street, to improve your level of Spanish or simply to learn about the language while we enjoy a good time and drink Mate with biscuits.
- We will meet in the Rodriguez Peña park, in the center of the city. There I will teach you the basics of Spanish, so you can communicate with people in the city. If you have some knowledge of the Spanish language, the idea is to practice, to improve it and to know more about the particularities of the Spanish language in Buenos Aires. And, while you learn Spanish, we will also prepare and enjoy…
- If the day of the tour, it's rainning, then we can't have a meal outdoors so we will have a coffee in the coffee place inside the bookstore and talk :) - On weekends, the hour of the tour is at 17hs
Comfortable clothes to sit in the park
We will visit the Rodriguez Peña park, a small park situated near the city center and then we will go to a famous library, the ateneo grand splendid. So, the first half of the tour will be outdoors and the second, indoors.
- If the day of the tour, it's rainning, then we can't have a meal outdoors so we will have a coffee in the coffee place inside the bookstore and talk :) - On weekends, the hour of the tour is at 17hs
언어 배우기
Visit Ateneo Grand Splendid with Mate
새로운 트립