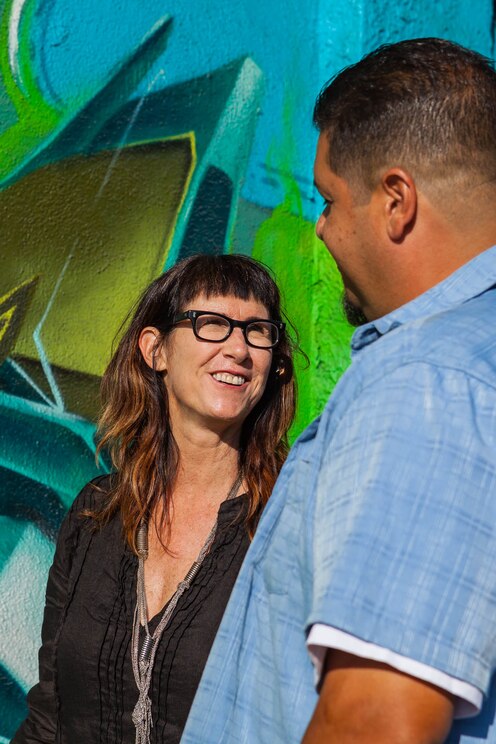 Arts District Exploration
Arts District Exploration
We'll walk through an area of my neighborhood, exploring the street art, graffiti and artisan businesses that are part of the rapidly changing Arts District. Stops will be made along the way for you to taste and enjoy coffee, tea and fresh baked breads, among other goods that are manufactured in the historic…
Cindy is an Arts District resident, serves on the neighborhood council and is a Land Use & Urban Planning Committee member. She's been a guest speaker for (LACMA) on murals. She's well connected with the art community as the founder and publisher of Cartwheel Art, and knowledgeable and passionate about the Downtown Los Angeles Art District, where she provides custom tours through Cartwheel Art.
In the South end of the Downtown Los Angeles Arts District. Some of the artisan businesses include Stumptown Coffee, American Tea Room, The Daily Dose, The Springs and much more!
Bring your own camera, sunscreen and don't forget to wear comfortable shoes for our adventure, as we will be walking in alleys and uneven surfaces.
예술 도보 여행
Arts District Exploration