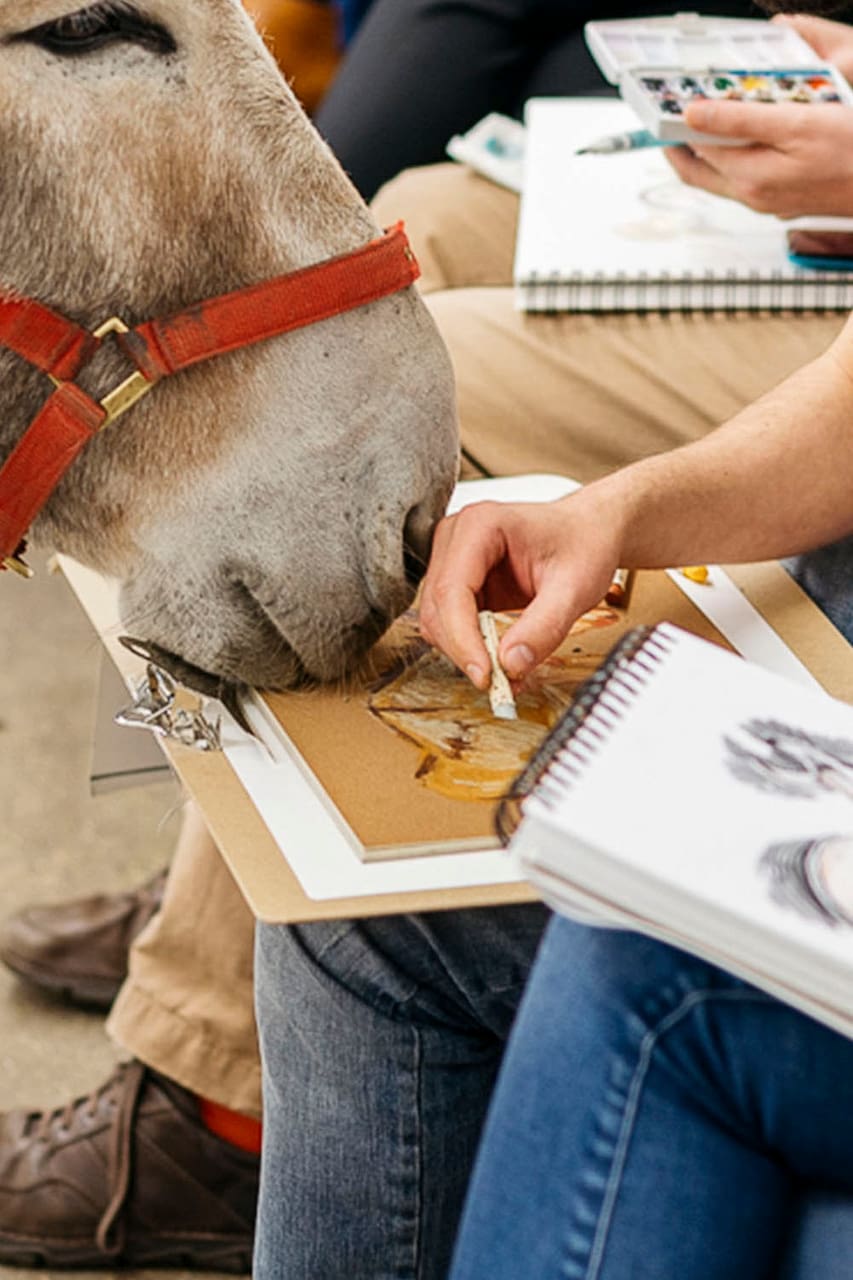 인기가 높은 트립입니다. 70명 이상의 게스트가 예약했어요.
I am a freelance illustrator and animal lover that thrives in the outdoors. Spurred on by the lack of wild nature in the city, in 2014 I founded Wild Life Drawing – a drawing class with a difference. Instead of human life models, our subjects are real animals. Their aim is to inspire appreciation and understanding for animals through creativity and communicate conservation issues around the globe.
Join illustrator and animal lover Jennie Webber to explore nature in the heart of London. We'll start by getting to know each other with some drawing exercises over tea and cake at the farm cafe. We'll then head out to meet the friendly animals on the city farm – including miniature donkeys, pigs, rare goats, ducks, rabbits, guinea pigs and plenty more – whilst learning about the unique wildlife…
We will be drawing outside, so please dress appropriately for the weather. Please bring along any bottled water or snacks that you might need to keep you going whilst drawing. A camera is also useful!
Equipment
Drawing materials & board
Bottled water & any snacks you might need whilst drawing