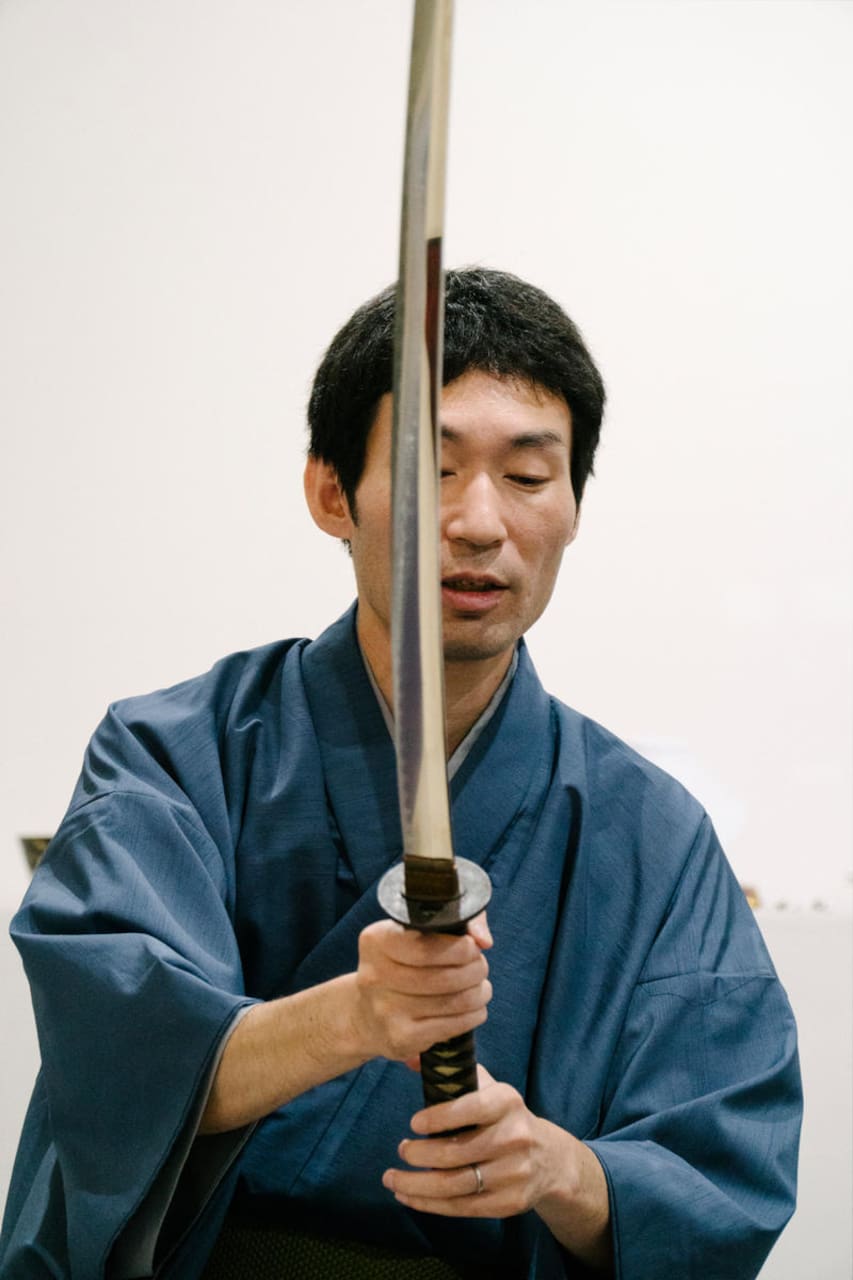 I'm a sword collector myself for 15 years, and my ancestor is a Samurai who owned many swords. I also belong to the community of swordsmith, so I have friends who runs a gallery and shop of Katana. As there are only about 300 swordsmith in Japan. It is very difficult to meet people actually making swords. Without a special connection, we can not meet.
This is an in-depth experience of KATANA, Japanese traditional sword. If you like KATANA with images of games and movies, please do care, because we do not teach "Samurai action". We appreciate KATANA as an piece of art and tradition. First of all, I will show my collection of Katana. You can actually touch it. Let's talk about the weight and feel of real things that you can not experience…
The place is a building near Tsukiji. Here is my sword kept. There is also a gallery of traditional crafts in this building. Since the experience is done only in this building, it does not go outside the building.