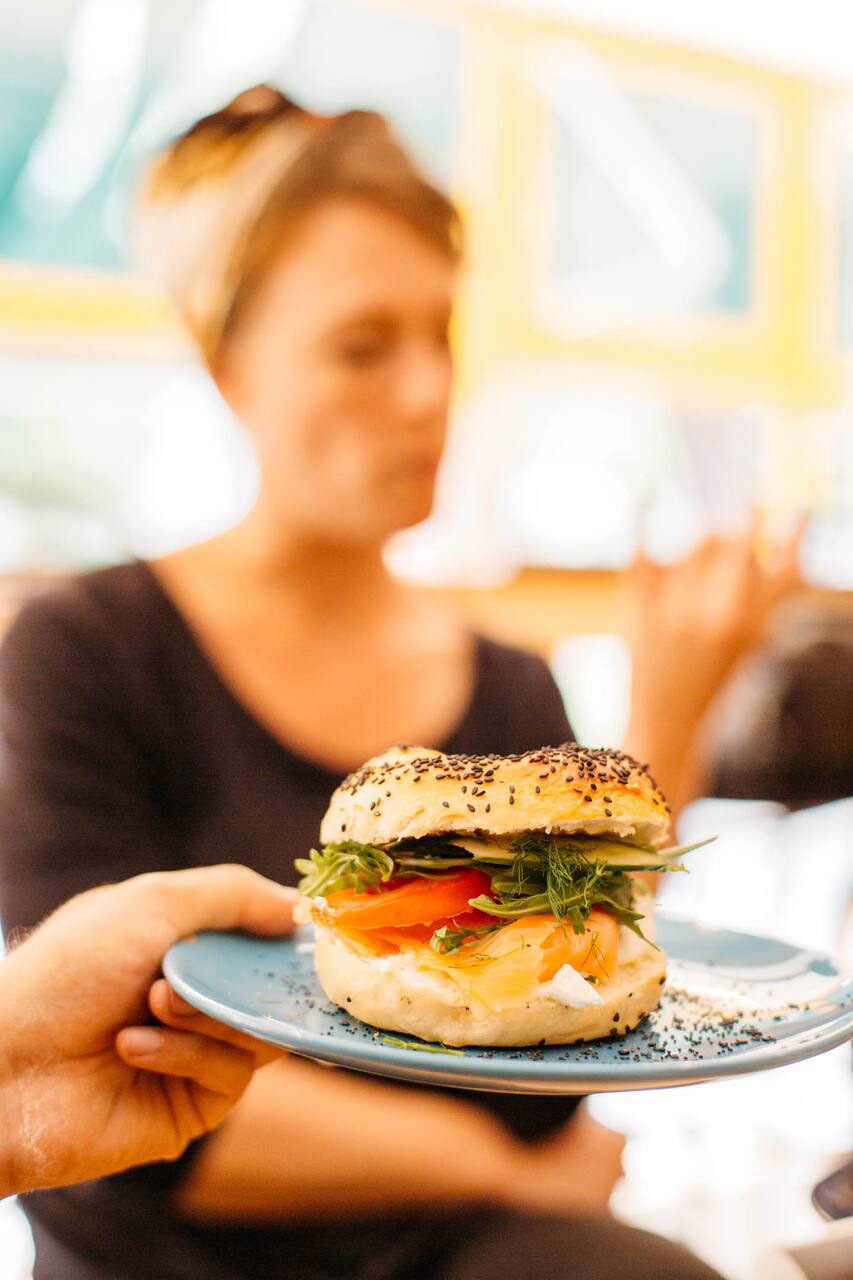 I've been baking bagels in Berlin for the last 6 years. Fine Bagels is set inside a bookstore, so it's also a great place to pick up some reading. Originally from Boston, I'm passionate about baking bread and maintaining and spreading the food traditions I grew up with. I'm the founder and co-organizer of Nosh Berlin, Berlin's first Jewish food week, and love to teach people about Jewish baking!
I'm the owner of Fine Bagels, Berlin's best bagel bakery. Step by step, I'll give you hands-on instruction, teaching you how to make, roll, boil, and bake your own authentic New York water bagels and bialys in my bakery kitchen - and how to recreate the same results in your own home kitchen. I'll tell you all about bagel history and Jewish baking and food culture in Europe - past and present -…
Wear clothes you don't mind getting covered in flour! Tip: bakery ovens can get hot. Wear something light or layers that you can remove. Let me know in advance if you're a vegan or vegetarian!
Food
Bagel lunch Can accommodate vegetarians and vegans if advance notice
Light clothing they don't mind getting flour on