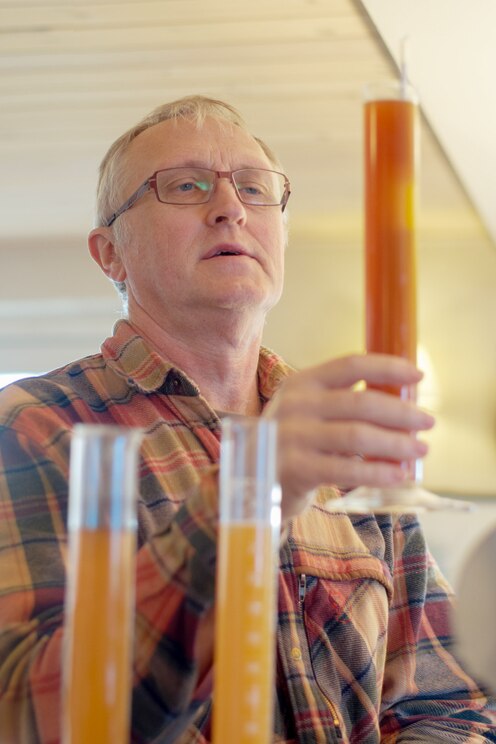 Brew Cider / Apfelwein from scratch!
Brew Cider / Apfelwein from scratch!
My plan is to bring guests in twice a month from March to August in order to do a relaxed class with a minimal amount of participants (probably 5 people so everyone gets a gallon of cider / apfelwein at the end) at my AirBNB location / home. We will process a pile of fruit into juice (I will have prepped /…
포함사항
Equipment, Drinks, Food

Handmade Pizza will be provided.

A variety of drinks will be provided. Guests will also get to take home some handcrafted brew as well!

Everything needed for the experience will be provided.
I have been brewing cider and apfelwein for 13 years. Originally I started as I was under the legal drinking age for my country but thought to myself... how hard can it be to ferment stuff? It all started there from buckets in my closet and then turned into a passionate hobby that has been going on for over a decade. I love sharing how to brew with people and teaching them the basics as well as my personal style which is very laid back and highly unscientific. Besides basic recipe chops and some good yeast it really is all quite simple and fun to experiment with.
This event will be hosted at my house in Westminster Colorado. Depending on the weather it will be mostly indoors or mostly outdoors. Nice weather will definitely lend to a great experience working on everything outside and enjoying Pizza, Sunshine and the brewing experience.
신분증상의 사진과 대조할 수 있는 본인 사진을 찍어야 합니다. 이를 통해 에어비앤비가 트립에 참가하는 게스트를 확인할 수 있습니다. 이 절차는 한 번만 완료하시면 됩니다.
이 트립은 주류를 포함합니다. 법적 음주 가능 나이에 해당하는 게스트에게만 주류가 제공됩니다.
This is an intimate experience meant for people who want to meet new people and participate in a very small group experience where we go from apples to cider and enjoy food and drinks along the way.
쿠킹 클래스
Brew Cider / Apfelwein from scratch!
새로운 트립