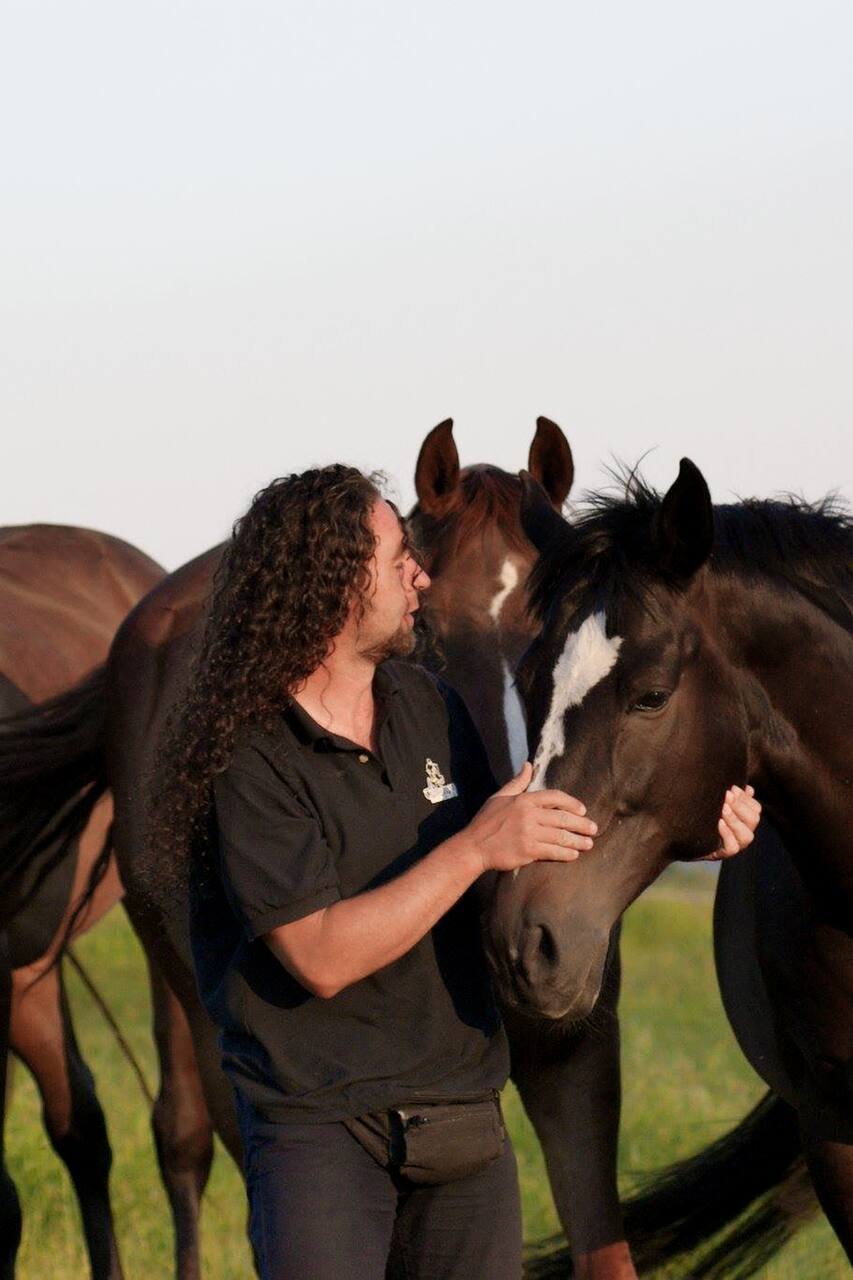 Legendary transylvanian horseriding
Legendary transylvanian horseriding
My name is Mihnea Vîrgolici and horses are my passion since I was a child. At 18 I had my first horse and now, after 25 years I have around 40 horses and I am organizing the greatest equestrian competitions in Romania as well as the 5 times nominee "Best student riders competition in the world". The Farm, located in the very heart of Transylvania is our paradise and the place where I decided 17…
The guest of all levels are welcome to join me and my multilingual team on riding. From very beginners to experience we can customize the perfect riding time in a stunning beautiful area. We have over 30 horses and ponies of all levels. We can orovide riding helmets and other accessories in order to provide the best service and security during the track. We can. offer from 1 h riding up to 5/6 h…
25 years of experience and passion in the equestrian world ,17 years of equestrian tourism, thousands of happy guests riders as well as a valuable place in top 12 best european riding places reccomend
tide pants and onion layers clothes
boots or sport shoes, no sandals!
The meeting point is at Cross Country Farm. After 15-20 min of theoretical introductions and land exercises, we are ready to explore the area: saxon villages from XIV century, transylvanian hills full of flowers, lake areas, old forest, bear paw, deers, rabbits, pheasants, foxes, sheppards. the security of our guests are extremly important for us! We also have frisiens, ponies, a carriage and a cart.
신분증상의 사진과 대조할 수 있는 본인 사진을 찍어야 합니다. 이를 통해 에어비앤비가 트립에 참가하는 게스트를 확인할 수 있습니다. 이 절차는 한 번만 완료하시면 됩니다.
25 years of experience and passion in the equestrian world ,17 years of equestrian tourism, thousands of happy guests riders as well as a valuable place in top 12 best european riding places reccomend
승마
Legendary transylvanian horseriding
새로운 트립