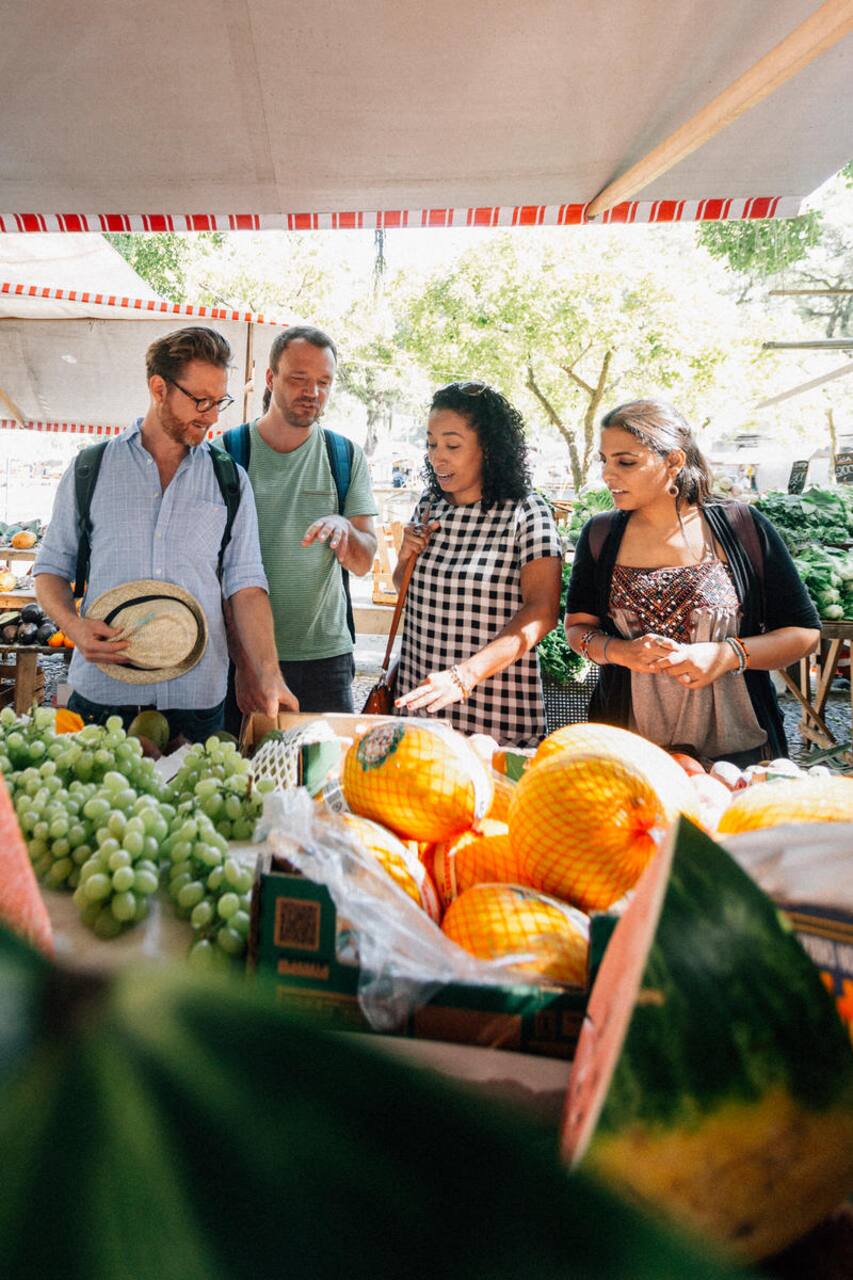 지금 바로 예약하세요. 이 트립은 보통 매진됩니다.
Tom is a freelance food and travel writer who has been living and writing in Rio since 2010 - he's worked as a presenter and culinary adviser on food shows for NBC and PBS, and writes regularly for Lonely Planet travel guides. Vinícius is a Paulista (native of São Paulo), and a lover of food, cachaça and samba! Brazilian food is our passion! We 'work' tirelessly to make sure we know all the best…
This delicious introduction to food and drinks from around Brazil is unlike any other. Over the course of 5-6 hours, we'll eat and drink our way across the most interesting parts of Rio that most visitors never get to see. We'll start in one of Rio's bustling street markets, where we'll taste exotic fruits and street food dishes. After that, we'll head to my favorite Portuguese restaurant in Lapa…
This is a walking tour so please dress comfortably. Although alcohol is offered, there are always non-alcoholic alternatives.
Snacks and Other
Lunch. 4 Tastings A full lunch will be served including Brazilian specialties (2 entrées and 3 main dishes). Fruits, Brazilian Fingerfood, Açaí and Tacaca
Drinks
Drinks Water, juices and other soft drinks, beers, cachaça and caipirinhas
Transportation
Transport I'll take care of metro tickets and taxis during the tour
Appropriate weather protection (sunglasses, hats, umbrellas)