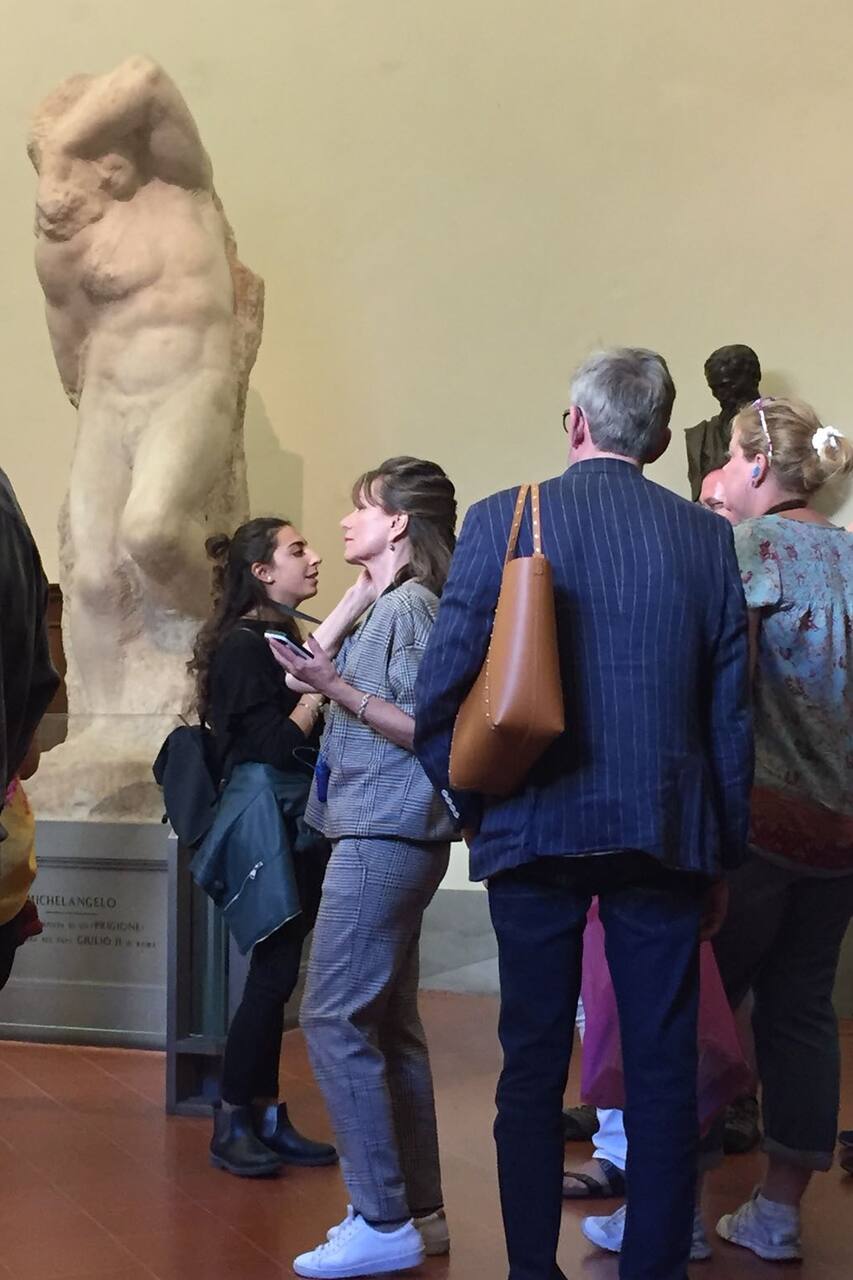 Hello everyone! I'm Chiara Carboncini but you can call me ChiCa, I am a certificated tourist guide in my hometown: Florence. I work in the field of tourism since I was 16 years old because my family has an Agriturismo in Tuscany, due to this I have been in contact with people from all over the world and they was always asking me for some suggests about Florence and Tuscany in general. So, I…
During this couple of hours together, I will introduce you to the most amazing artist of the world: Michelangelo Buonarroti. He was a genius of the Renaissance period. He was born near Florence and then he moved with his family in this city, that' s why Florence nowadays hosts so many artwork by Michelangelo. I will take you to the Accademia Gallery, where you will be able to admire 7 statues by…
This tour can be personalised if you have any special request. If the group is bigger than 6 people we will need the earphone to enter into the museum. They are NOT INCLUDED in the price. (2€)
티켓
Tickets for the Accademia Gallery are included in the price.
장비
If the group is composed by more than 6 pp we will need the earphones to enter. They are NOT INCLUDED in the price. (2€)
I will take you right into the life of Michelangelo Buonarroti. For this reason I will show you the Accademia Gallery in Florence, with stunning masterpiece from the 12th to 19th century. We will meet in front of the entrance of the Accademia. I will buy you the tickets that will allow us to skip the line and go quickly inside of the museum where you will admire the DAVID and all other magnificent artworks!
향후 예약 가능 일자
원하시는 시간에 예약 가능한 트립이 없다면, 하실 수 있습니다.
8월 27일 화요일  

오전 11:00~오후 12:30.
10자리 중 10자리 남음
This tour can be personalised if you have any special request. If the group is bigger than 6 people we will need the earphone to enter into the museum. They are NOT INCLUDED in the price. (2€)