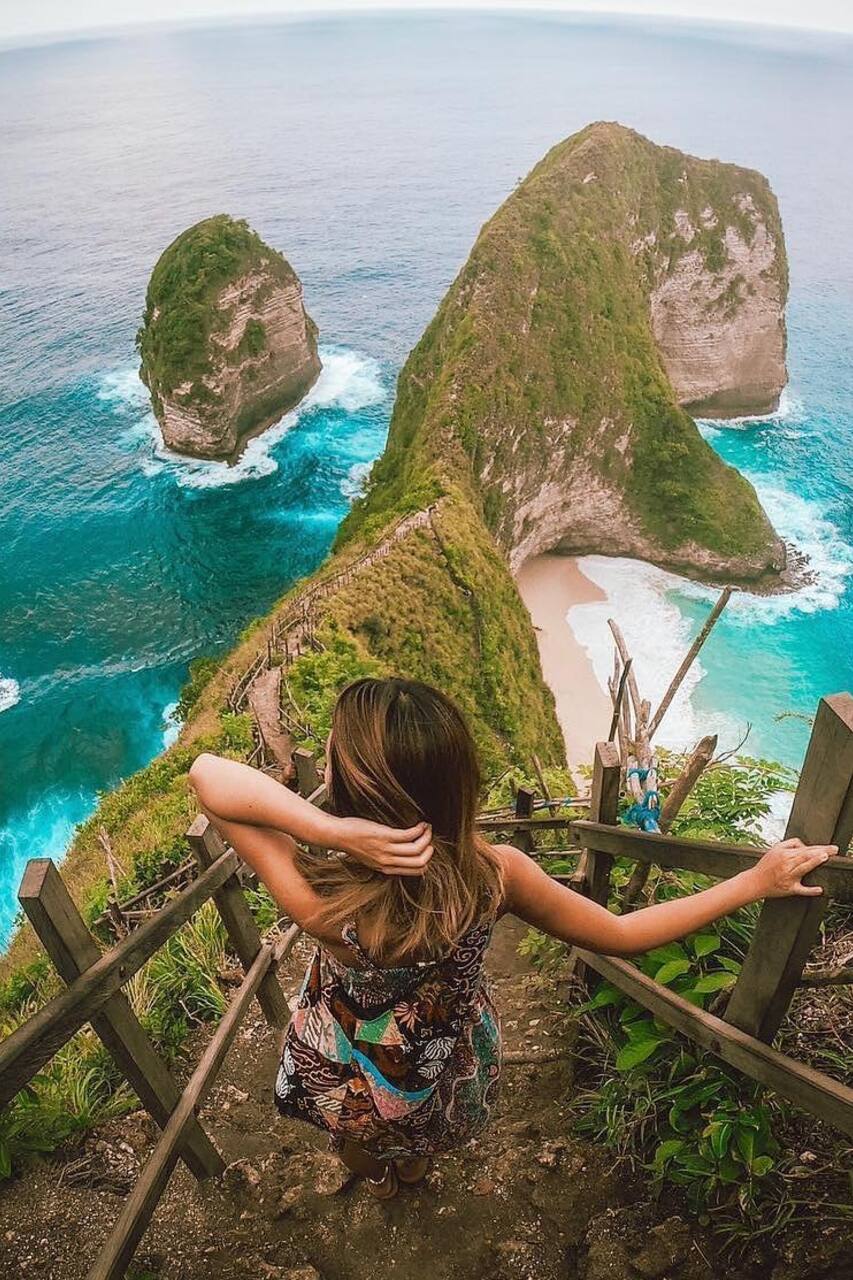 Nusa Penida-The Most Wanted Island
Nusa Penida-The Most Wanted Island

실시간 인기 트립 예약이 마감되기 전에 서두르세요!
Hello. I'm Kadek Arsa. I was born in Bali. I have been working as a tour guide for about 5 years. My hobby is travelling and I also have a little bit photograpy skill. I want to guide you to travel around Bali. Let's travel the beauty of Bali and get a wonderful experience in Bali. we work as a team my co-host is Kadek,Gede , Putu, Wayan, Made, Komang and Ketut #Note 1. this trip is private 2…
first I will come to your hotel to pick you up, after that we will go to the port in Sanur to cross to Nusa Penida Island, after arriving there we will be picked up by the driver there to start the journey, there are two trip choices that I will give you, namely a western trip or an east trip, you can only choose one . West Trip 1. Angel Bilabong- this is a natural pool on the seafront that was…
#Note 1.this is a private trip for you ( trip on Nusa Penida ), but for free pick-up sharing with other guests who is close to you. 2. for Solo traveler will be charged an additional IDR 600,000 to cover our expenses 3.the road in Nusa Penida are very bumpy ( 50% ) so you have to be ready for it
티켓
all admission tickets and fast boat ticket
교통편
all transportation in Bali and Nusa Penida
towels, flip flops, shorts, change of clothes and other personal items
travel itinerary Pick Up at your hotel 06.30 : Area of Ubud, Jimbaran, Nusa Dua and canggu 06.45 : Area of Kuta&Seminyak 07.15 : Sanur area 07:30 : Sanur Port 09:00 : Nusa Penida Port 09.00-15.30 our trip: West Trip ( Angel Bilabong, Broken Beach, Kelingking Beach and Crystal Bay beach ) East Trip ( Diamond Beach, Atuh Beach, Tree House and Teletubbies Hill ) 16:30 : Nusa Penida Port 17:30 : Sanur Port 18:30 : Back To the hotel
7월 20일 토요일  

오전 6:00~오후 6:00.
10자리 중 8자리 남음

실시간 인기 트립 예약이 마감되기 전에 서두르세요!
#Note 1.this is a private trip for you ( trip on Nusa Penida ), but for free pick-up sharing with other guests who is close to you. 2. for Solo traveler will be charged an additional IDR 600,000 to cover our expenses 3.the road in Nusa Penida are very bumpy ( 50% ) so you have to be ready for it
자연 도보 탐방
Nusa Penida-The Most Wanted Island