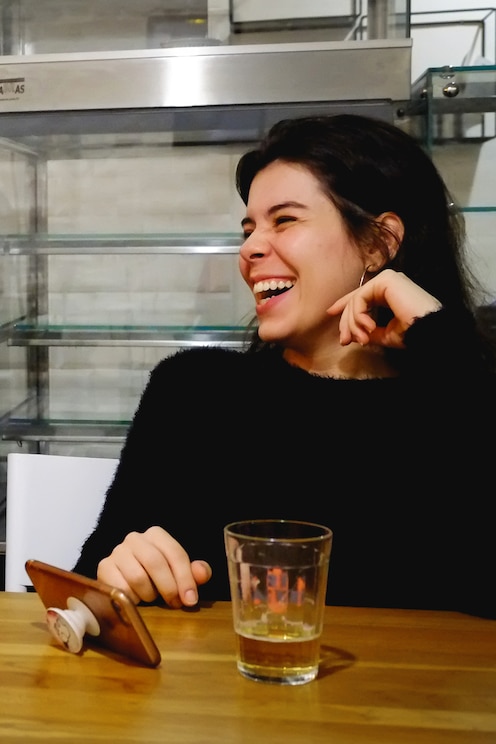 Learn Portuguese with a local :)
Learn Portuguese with a local :)
The idea is to offer a relaxed atmosphere where we can communicate effectively. You will choose and define the best content (grammar, basic conversation, intermediate conversation, or something else specifically, etc.). At the first moment, we'll meet at the Bosque Hostel, where we can get to know each other…

Coffe and tea :)
A few months ago I started a sabbatical trip / also venturing into the nomadic life. Since 2013 I participate in Couchsurfing connecting and hosting people! Whether to get to know, help, share or just being. I really am very passionate and enthusiastic about the possibilities that this trip and lifestyle brings me. Therefore I have a lot of experience with foreigners and the exchange it offers. I'm especially interested in collaborative, feminine collectives, self-knowledge and sustainability. Let's share experiences and do this together?
We're going to meet at the Bosque Hostel, located in one of the most beautiful and cultural neighborhood of Curitiba. We have a very nice and cozy garden and also a very confortable sofa. We are a slow design hostel, so is a entire new experience to discover. It's optional if you want to go out for a little tour for the neighborhood. *if you prefer another time, please contact me to arrange a better schedule for you:)
Feel free to talk with me if you have any doubts or if you need to negotiate something specifically. Don't hesitate to talk to me, I'm fully available for you anytime.
언어 배우기
Learn Portuguese with a local :)