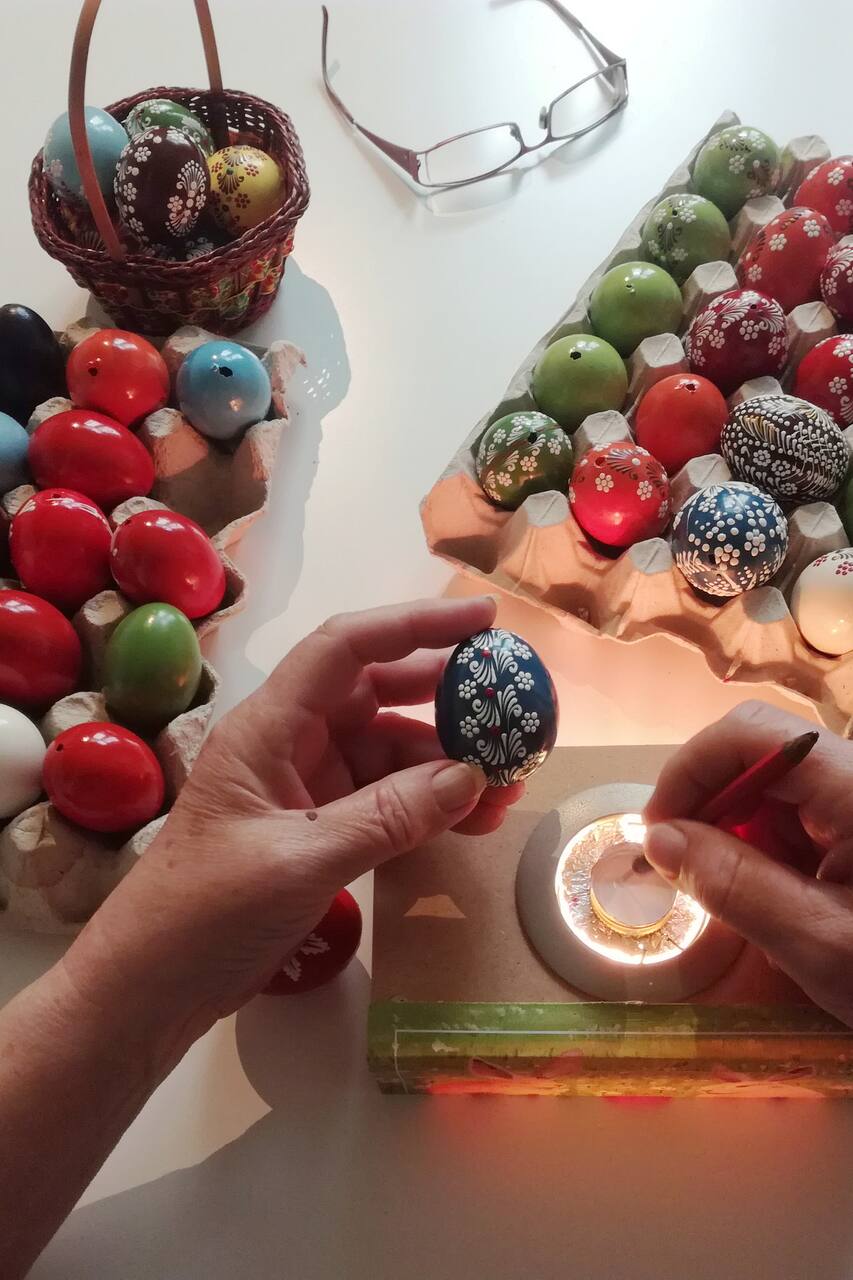 Decorate Easter Eggs with wax
Decorate Easter Eggs with wax
I've been painting easter eggs using wax technique for more than a decade. It started as hobby but pretty soon I started to attend local craft markets and the hobby evolved to a side job. Since I retired from my main job, I have way more time for craft and I would love to teach more people to paint the easter eggs using this beautiful technique .
I will show you how to blow the eggs for decorating. Then we will coat the eggs with the primary paint. After that I will teach you to paint basic patterns using wax technique and I will also show you more elaborate patterns and combinations of wax technique with "madeira" technique (drilling technique) and use of glass crystals. We will also discuss Easter traditions of Slovakia.
장비
Eggs, eggshells, paints, painting tools.
Good mood, willingness to learn and a lot of patience. :)
We will conduct our workshop in an apartment in the city centre of Bratislava. It is super easy to get from there to Easter markets in the historic centre during the Easter seaason. 아트 클래스
Decorate Easter Eggs with wax