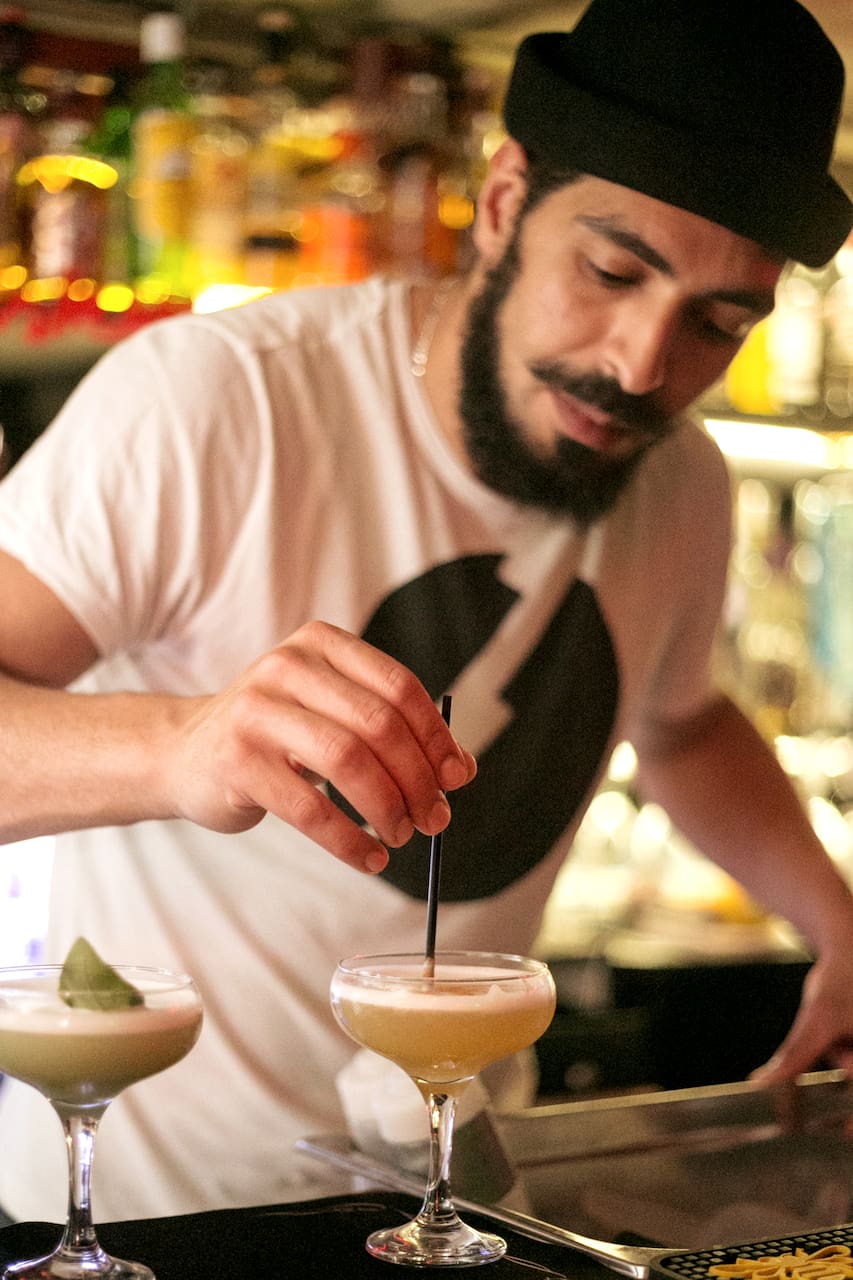 Living Like a Local in South London
Living Like a Local in South London
I am an (exceptionally bubbly), born and bred Londoner, with over 20 years of knowledge of the food & drink scene, I have spent maybe too much time and money scoping out this ever-expanding city, accessing sites not known to the public. Other than meeting new people and having a natter with travellers, I'm busy working for an art dealer and during the weekend I like to take a break from city life…
Are you tired of searching for 'unique bars in London' only to come across Shoreditch for the fourteenth time? Allow me to take your hand as we walk through the streets of South London to teeth-sweating bars under railway arches, place your bets playing Mario Kart against me whilst drinking a crisp IPA, and eat the juiciest Soft Pork Buns this side of China. Fancy a cocktail or slurping…
The area is very casual so come in relaxed clothing, bring an umbrella, ID, a fully charged phone and your sense of adventure! NB. Credit cards accepted everywhere (don't carry too much cash)
음료
Discounted drinks at selected locations
장비
Tokens to play video games (max. 8 each)
Photo ID (eg. driving licence, passport)
Charged phone camera. South London is unconventionally photogenic.
We will begin in the first ever archway bar, and grab a bite from a tiny street seller inside the station. We visit a rooftop bar and community area of micro businesses for artists, bars, cafes and vintage sellers. On the streets, we'll grab a bite and drink at a converted multistorey carpark while watching the sunset over the city. We will end at my favourite hole, a video-arcade-dive bar for a round of shoot-em-ups.
향후 예약 가능 일자
원하시는 시간에 예약 가능한 트립이 없다면, 하실 수 있습니다.
8월 21일 수요일  

오후 6:30~오후 10:00.
10자리 중 9자리 남음
신분증상의 사진과 대조할 수 있는 본인 사진을 찍어야 합니다. 이를 통해 에어비앤비가 트립에 참가하는 게스트를 확인할 수 있습니다. 이 절차는 한 번만 완료하시면 됩니다.
이 트립은 주류를 포함합니다. 법적 음주 가능 나이에 해당하는 게스트에게만 주류가 제공됩니다.
The area is very casual so come in relaxed clothing, bring an umbrella, ID, a fully charged phone and your sense of adventure! NB. Credit cards accepted everywhere (don't carry too much cash)
바 투어
Living Like a Local in South London