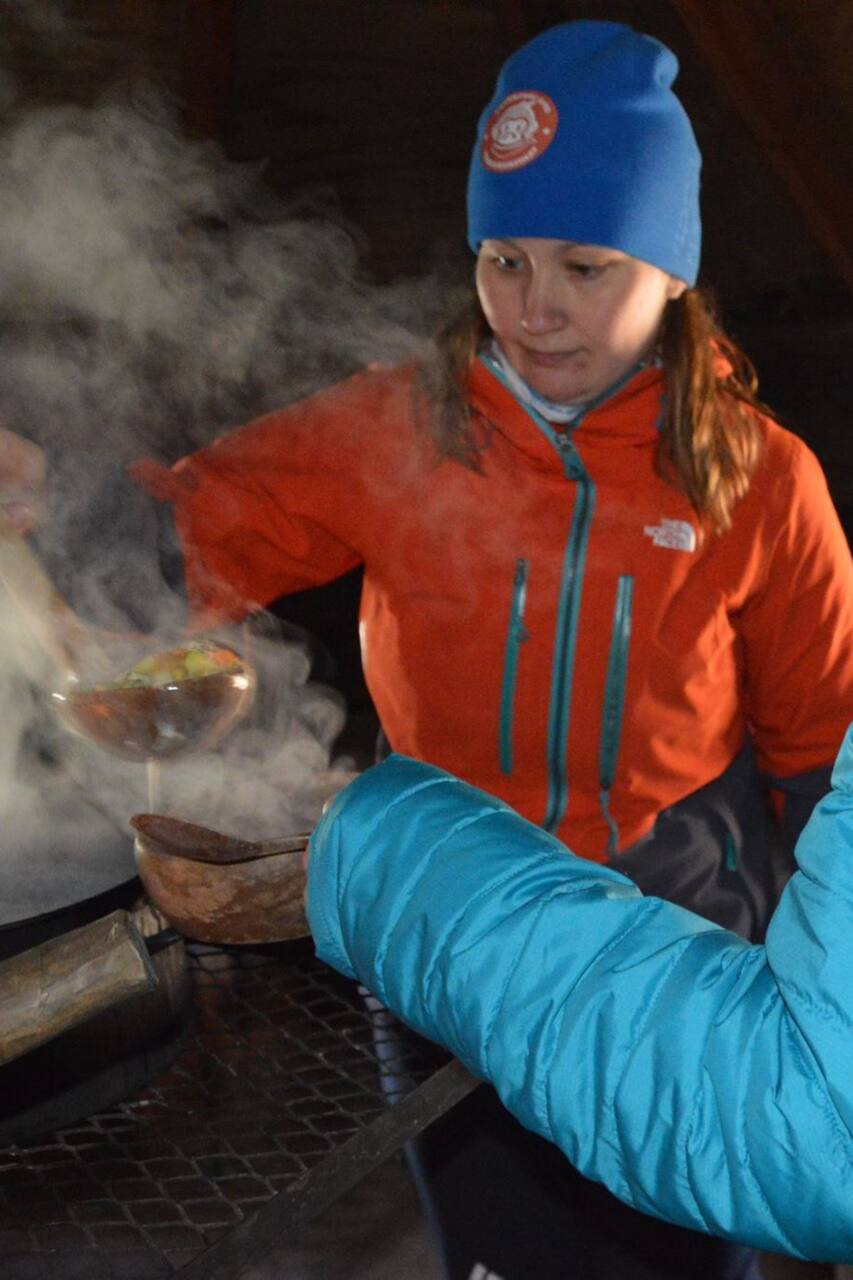 Cook traditional Finnish outdoor meal
Cook traditional Finnish outdoor meal
I am a certified wilderness and outdoor sports guide living in the area and taking visitors constantly to different kinds of tours and activities. I love nature and I love sharing my knowledge about it. I prefer guiding small groups of friends and families and this is why I am offering this tour for individuals as well. I am also a big fan of homemade traditional food and I love to use pure…
This activity takes place in a traditional Lappish teepee of Adventure Apes Lodge in the countryside of Kuusamo. After your arrival you will have an introduction to the area. Soon we will start learning some wilderness skills and your guide will teach you how to make a fire, without matches! When the fire is done we will together cook three course meal by the open fire. For a starter we will…
Please be ready to eat! A lot!
Food
Three course meal prepared together with your guide. Let me know if you are on a special diet or if you have some allergies.
Drinks
We Finns love hot drinks on open fire and you can choose if you would like to have black pot coffee, tea or berry juice.
Equipment
All the outdoor cooking equipment is provided.
Warm outdoor clothing. Please note that your clothes might smell a little bit of smoke afterwards.
Please bring also your camera.