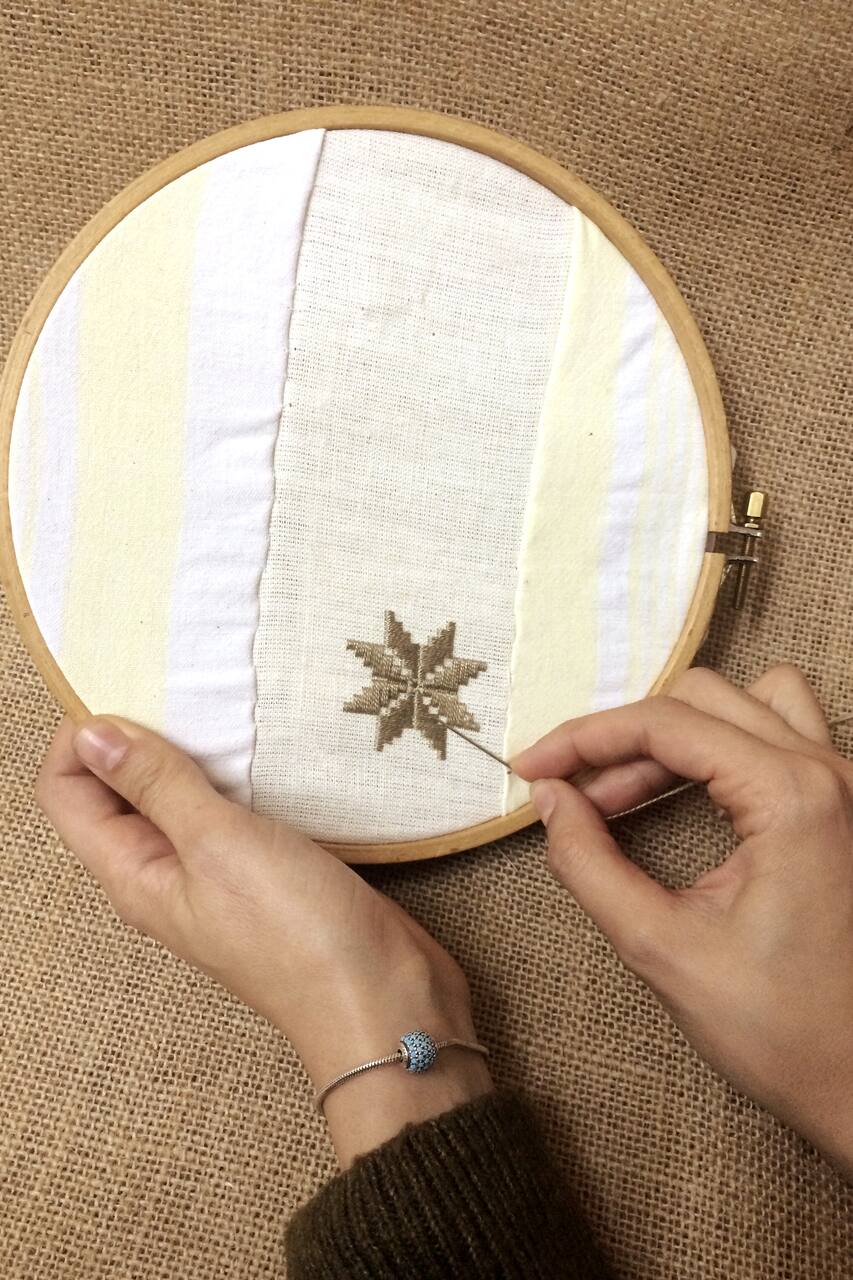 Lefkara Workshop in an Artistic Arcade
Lefkara Workshop in an Artistic Arcade

예약 가능일이 매우 제한되어 있습니다.
Hello! I am a Sociologist who admires cultures. As I particularly enjoy learning more about the culture when abroad, I would like to offer not just a glimpse of the Cypriot culture as most sightseeing excursions would do but to engage you with it. Be ready to unlock what cultures have had to offer in Cyprus while learning to create your own unique souvenir full of cultural heritage.
At this hands-on experience, you will learn more about 'Lefkara' which has become one of the symbols of the Cypriot culture. What's even more exciting is we will teach you one of the most popular lefkara motifs and you will create your own souvenir. The souvenir will be a two-sided vanity mirror which you can easily carry in your bag with a lefkara cover. The activity will have 2 small breaks for…
You need absolutely no prior experience to be able to do this workshop. You will be provided step-by-step instructions and assistance during the workshop. All the necessary equipment will be available
음료
A drink of your choice (non-alcoholic)
장비
All materials needed for the lefkara workshop
glasses (when applicable for better close vision)
We will be based in an artistic arcade in the heart of the old town. The arcade, which was abandoned for a long time until a group of ambitious young people discovered and renovated it, provides you a very welcoming atmosphere and a true sense of being with locals. The place remains as a hidden gem still largely unknown even to the locals!
향후 예약 가능 일자
원하시는 시간에 예약 가능한 트립이 없다면, 하실 수 있습니다.
8월 25일 일요일  

오후 5:00~오후 7:30.
5자리 중 5자리 남음

예약 가능일이 매우 제한되어 있습니다.
신분증상의 사진과 대조할 수 있는 본인 사진을 찍어야 합니다. 이를 통해 에어비앤비가 트립에 참가하는 게스트를 확인할 수 있습니다. 이 절차는 한 번만 완료하시면 됩니다.
You need absolutely no prior experience to be able to do this workshop. You will be provided step-by-step instructions and assistance during the workshop. All the necessary equipment will be available
워크숍
Lefkara Workshop in an Artistic Arcade
새로운 트립