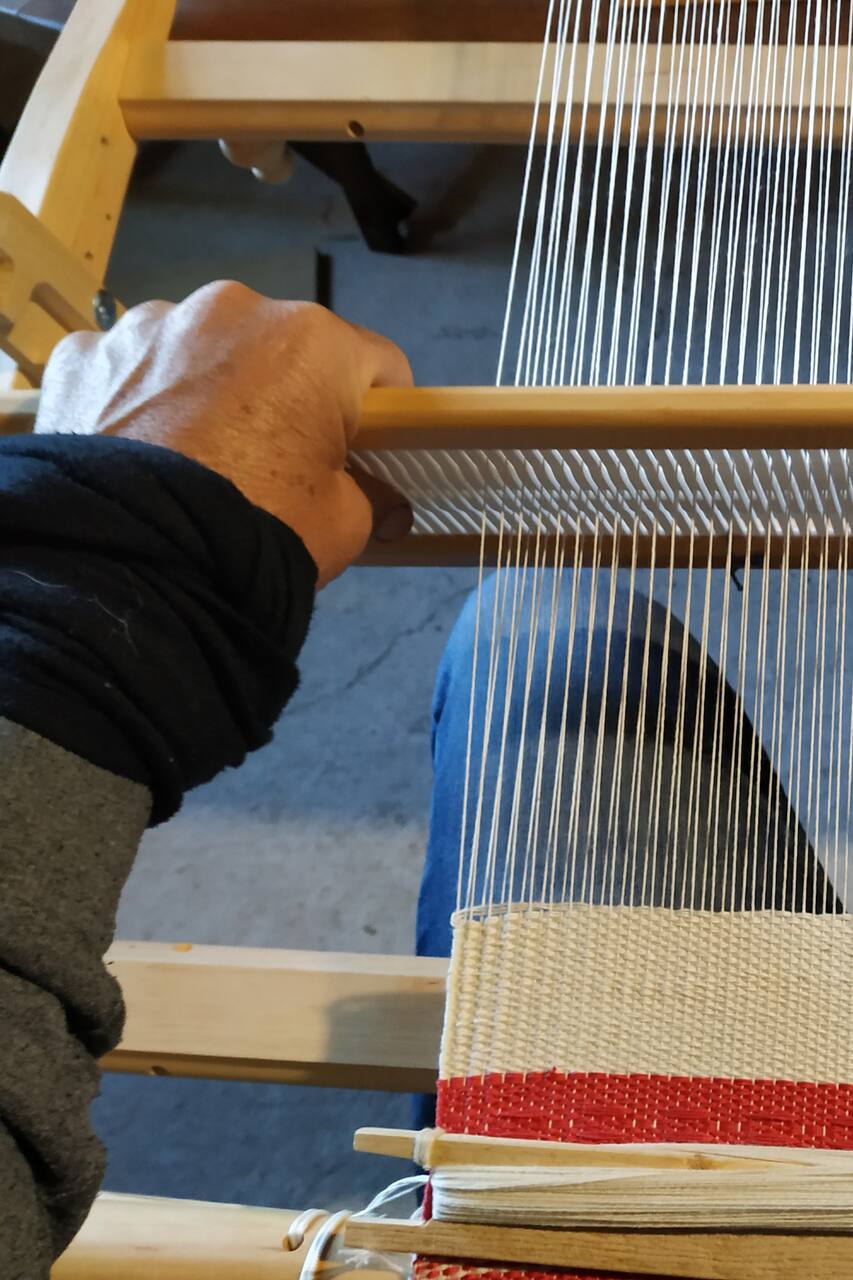 Weaving on rigid heddle loom workshop
Weaving on rigid heddle loom workshop
I am a yo retired Computer Science teacher and ex Tanner. I love weaving and have taken weaving classes and have been weaving for the last 4 years. I prefer weaving on a rigid heddle loom because it is the most versatile kind of loom. Being a teacher I also love teaching others the joy of weaving with a versatile inexpensive loom as the rigid heddle is. I have weaved kilometers of cloth the last…
You will produce your own hand woven artifact to take home with you. You will start from scratch: 1. Have a coffee or juice and talk a little about what we will do. 2. Choose your yarn for the weft (can be wool, cotton or rag). 3. You will warp the loom 4. Weave your artifact. 5. Have a small snack and finish the day talking about weaving and your stay in Samos.
장비
Rigid heddle loom and yarn
We will conduct our workshop at our Summer home, an old Tannery warehouse in Karlovasi Tannery district. It is a stone building we recently renovated and use as our summer home. We also have a very nice back yard and we can do the workshop there if you prefer.
워크숍
Weaving on rigid heddle loom workshop
새로운 트립