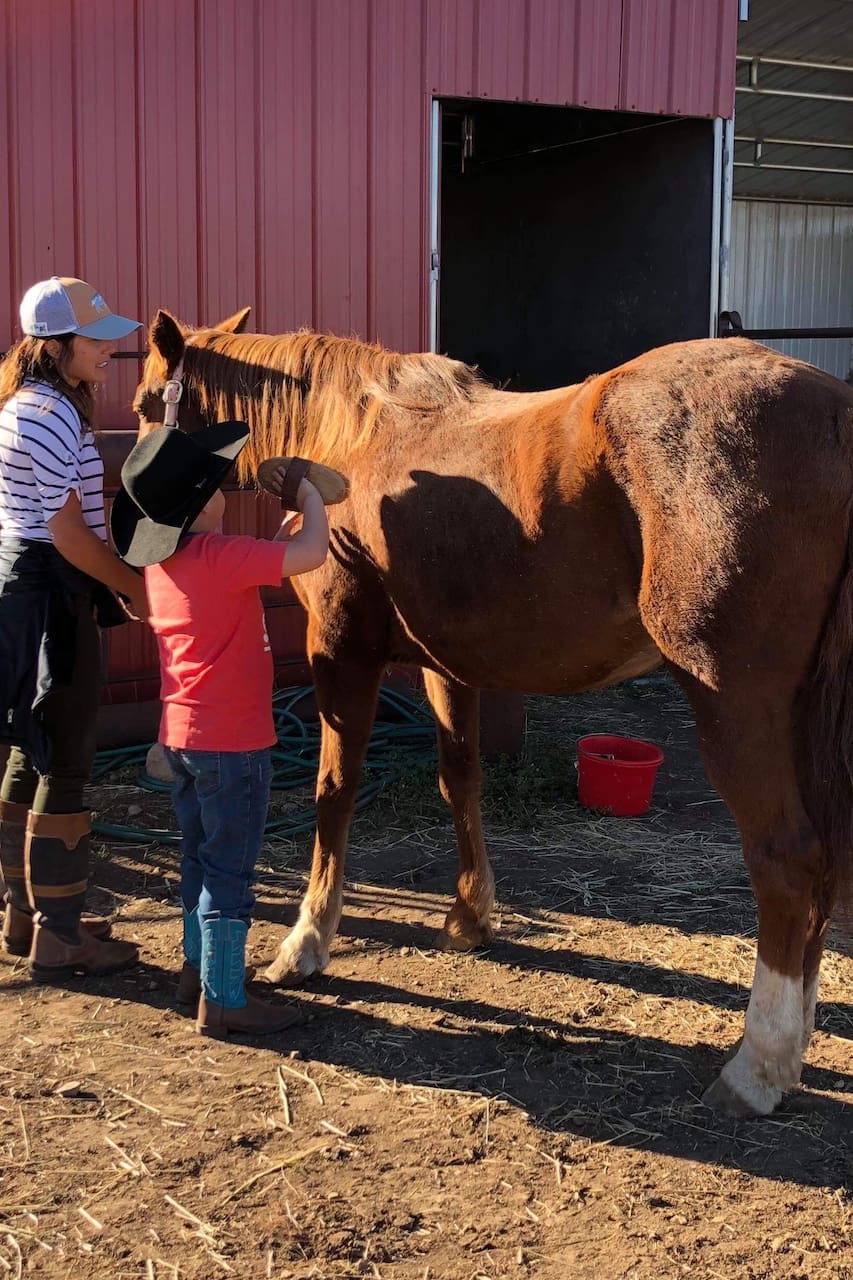 Wild Mustang horse experience
Wild Mustang horse experience
Hi my name is Cristina and I have been working with horses and giving horseback riding lessons for over 20 years. I love meeting people from other places that want to see and interact with living American West history.
Guests will arrive at the farm and you will immediately meet and greet our two American Mustang (previously wild) horses. You will be able to pet and interact with them and learn about their lives before capture. I will demonstrate how to connect to a horse by brushing them and exercising them in a round pen. You will be able to do this as well! Finally after connecting with them you will be…
This activity is suited to children ages 4 and older. If anyone is unable to listen to directions that involve safety please avoid bringing them. Guests must weigh less than 200lbs to ride the horse.
Equipment
All riding equipment is provided including Helmet, saddle, bridle, etc. PLEASE bring closed toe shoes.
Close-toe shoes and a camera!