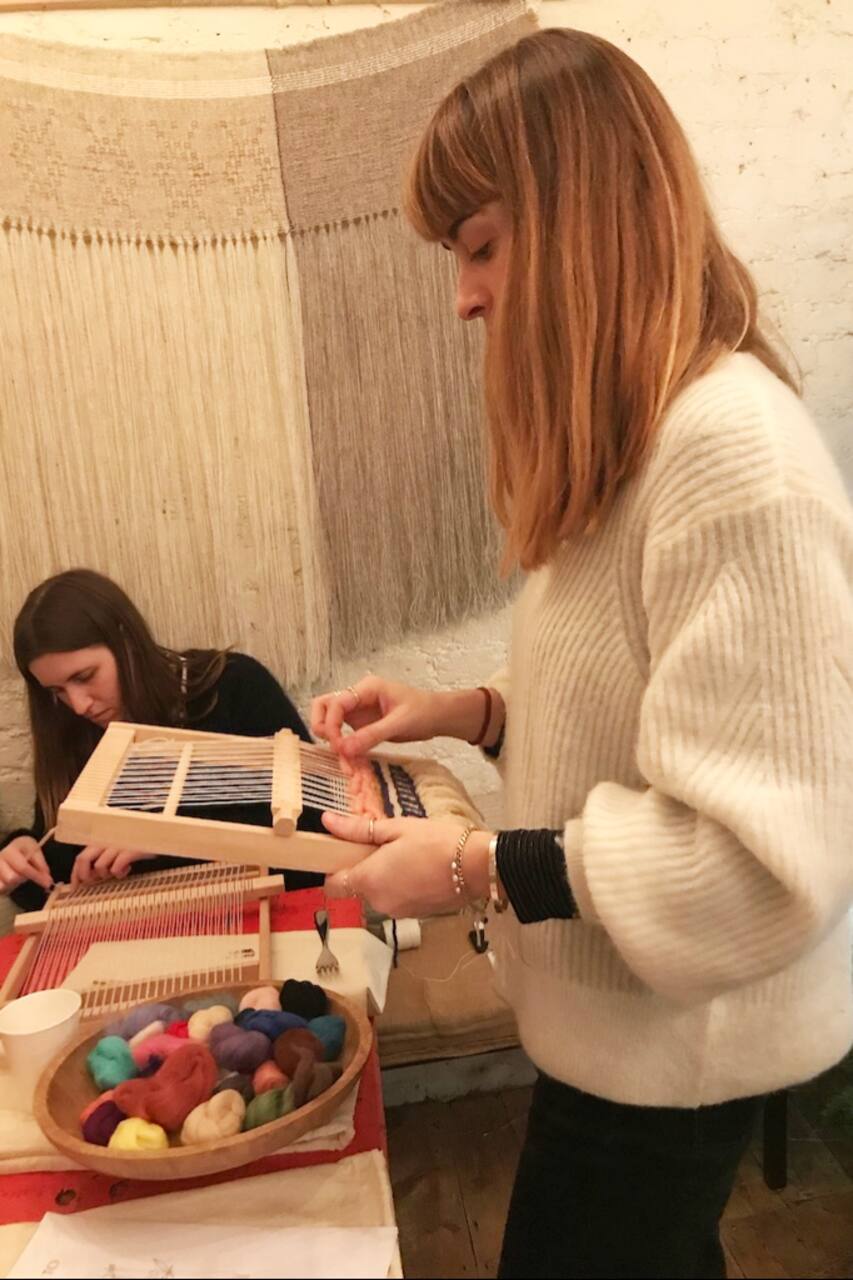 Weaving From Waste Workshop
Weaving From Waste Workshop

예약 가능한 날짜가 몇 개 남지 않았습니다!
I am an award-winning weaver specialising in zero waste ethical hand-woven textiles for interiors based in London. By using exceptional natural materials I create textiles and furniture pieces for projects large and small, commercial and residential, combining expertise in made to measure throws, cushions, rugs, furnishing fabrics and much more. My approach to design is based on the idea of…
An in-depth workshop which will teach you all the basics of weaving and how to turn your household waste textiles from old T-shirts to pillowcases into textile masterpieces. The workshop is a 5-hour class designed to give to students a thorough and intensive grounding in hand-weaving. You will learn foundational weaving skills, such as warping, loom set up, colour blending and structure, and…
Equipment
A small wooden frame loom, weaving tools and instructions booklet will be provided in a recycled-cotton pouch to take home.
Materials and yarns will be also provided, but you are welcome to bring your own textiles to recycle - tablecloths, bed sheets, pillowcases, and T-shirts.