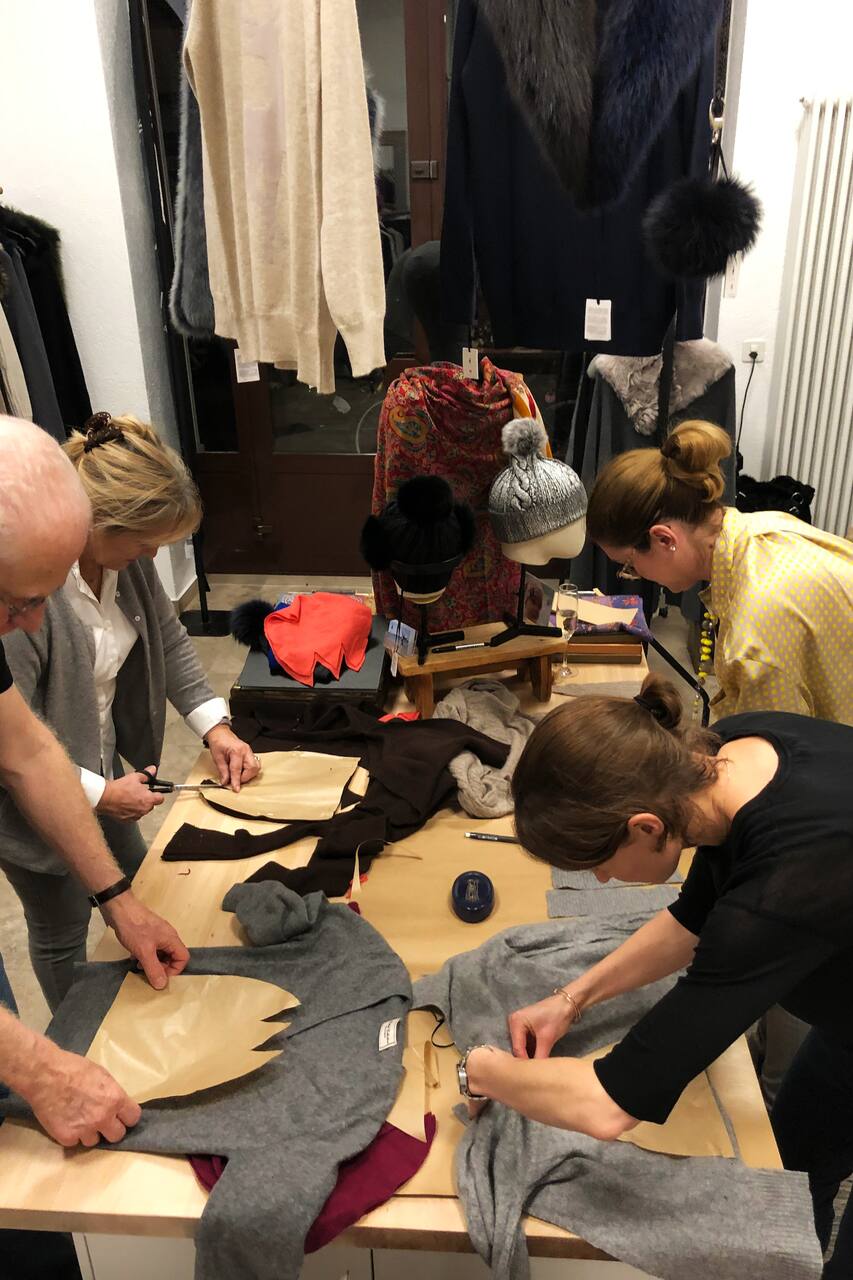 Turn Your Unused Jumper into a Hat
Turn Your Unused Jumper into a Hat
I am passionate at sustainability and launched my brand Tallis five years ago to create clothes using reclaimed materials. Inspired by my customers desire to be more involved, I now run events in my Geneva workshop to help people reduce their fashion footprint.
Do you have jumpers you never use? Bring a jumper to our workshop and we will help you up-cycle it into a hat. This is a wonderful way to reduce waste while creating a product which you know you'll love (or can give as the perfect gift). Learn about pattern making and how to maximise the material at your disposal. As a special treat for workshop attendees, you can choose your very own Tallis…
You don't need to know anything about sewing when you arrive. You will leave feeling inspired about sustainability and with a famous Tallis hat, made with your own hands.
A jumper which you want to upcycle into the beanie. If you don't have one, we can provide you with one of our vintage jumpers for a small additional fee.