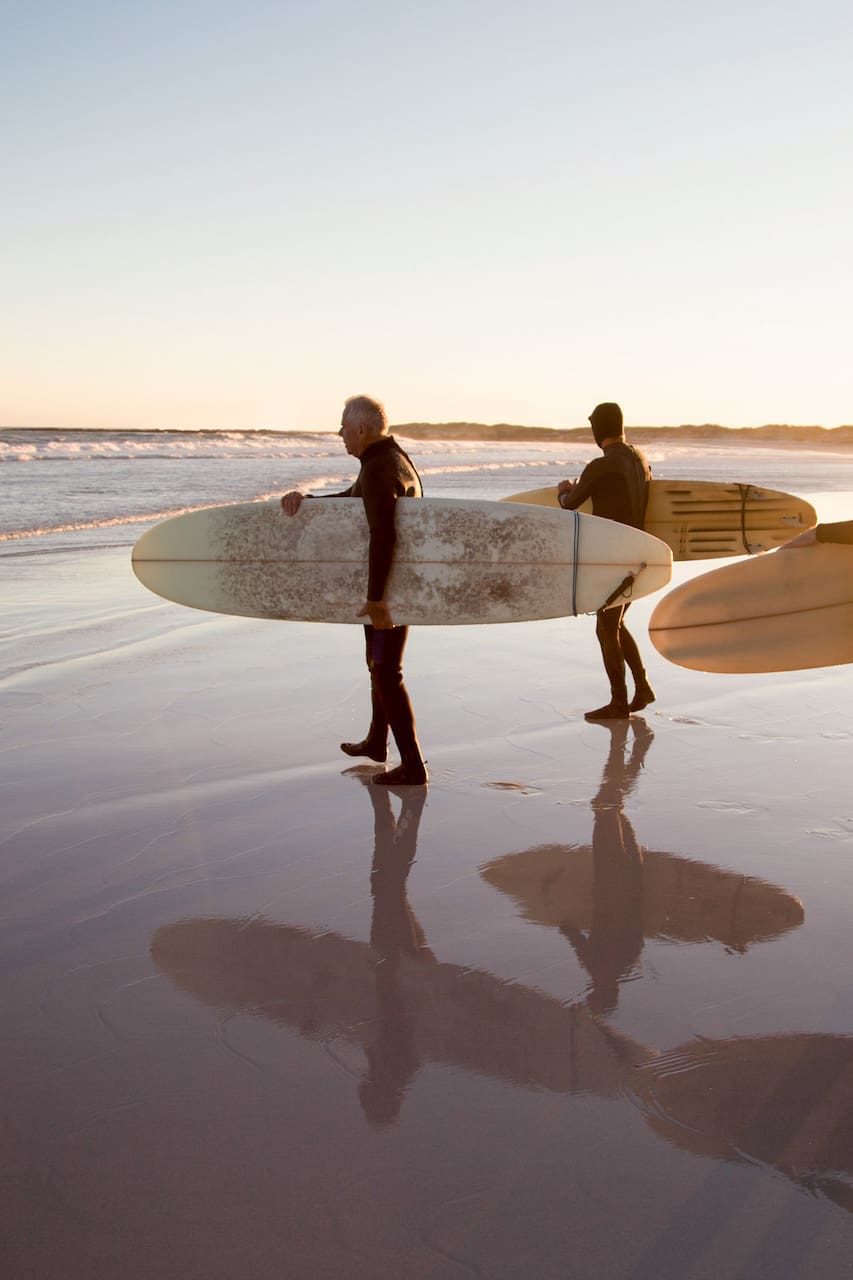 I'm an airbnb host since 2013, our place is called Alentejo Blues, and I love to surf. I'm a longboarder, and I know the good places to surf on our coast. If you are searching for someone to surf with you, and introduce you to our good waves, just let me know. I will be glad to capture the moment, with a go pro, so you can remender that day later.
The day will start with a coffee in Melides, and we will watch the reports and forecast to choose the best spot to surf. Then we will drive to the spot and enjoy a a good surfing session. Later I send to your email the footage. If you need I rent a surfboard and wetsuit.
Equipment
If you need a surfboard and wetsuit we can manage it to you.
Water and an after surf snack.