Whale Watching in the Pacific
Whale Watching in the Pacific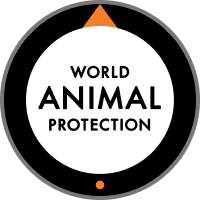 세계동물보호단체와 함께 만든 가이드라인
포함사항
Transportation, Tickets, Food
Whale Watching in the Pacific
Whale Watching in the Pacific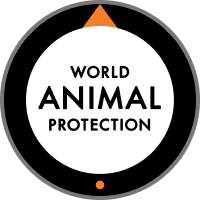 세계동물보호단체와 함께 만든 가이드라인
포함사항
Transportation, Tickets, Food
***If you wish to reserve for 2 or more people please send me a message before you make the reservation! . I might be able to help you with the price.*** Suddenly, the calm of the waters of the Colombian Pacific is disrupted when a 3-meter-wide fin repeatedly hits the surface. Mother and daughter play while the youngest learns how to maneuver her body with her giant fins, since in 6 months, they will be indispensable as she will have to travel more than 12,000 km back to the Antarctic with her mother. The Humpback Whale or Yubarta is the leading character of the Colombian Pacific from July to October. This is the time during which the whales come to have their calves, teach them how to survive and to procreate with a male adult. Come and live this experience with our Cali Colombia Whale Watching Tour. Here, cliffs, beaches and bays become natural settings to witness this unique spectacle of nature. The unbeatable conditions will give you the opportunity to enjoy how these beautiful mammals emerge from the bottom of the ocean to perform for their guests, flapping their fins and making jumps. *The experience will be done from a safe and prudent distance, there is never direct physical contact. Keep in mind this is a natural event and I can't guarantee you will see the whales, however I have a very high success rate.

모든 호스트는 세계동물보호단체와 함께 수립한 가이드라인을 따라야 합니다.

생물학자, 환경보호운동가, 농업인 등 다양한 분야의 전문가에게서 배워보세요.

알파카에서부터 얼룩말에 이르기까지 300종 이상의 동물을 만나보세요.
Hi! My name is Karina and I am the founder of a tour agency in Cali. My colleagues and I have lived in this city our whole life and we are very passionate about sharing everything this city has to offer. We have studied every detail of this city's history and context so that we can provide you with all the information you will need at each stop. We also have practice in guidance so we can guarantee an unforgettable experience. My colleagues are: Andres, Xiomara, Luis, Gabriel, Natalia y Julian.

Breakfast and lunch

All fees, entrances and taxes to the activities in the description.

Pick up (only in city center or near)
We will begin our journey by heading out to the pacific early in the morning and stopping for a quick breakfast before arriving at the port. Once we have arrived to the port we will head out on a speed boat to the national park Uramba where we will enjoy the whale watching activity and a day at the beach. Before heading back to the port we will have a typical lunch of the region.
고래 탐사
Whale Watching in the Pacific
새로운 체험