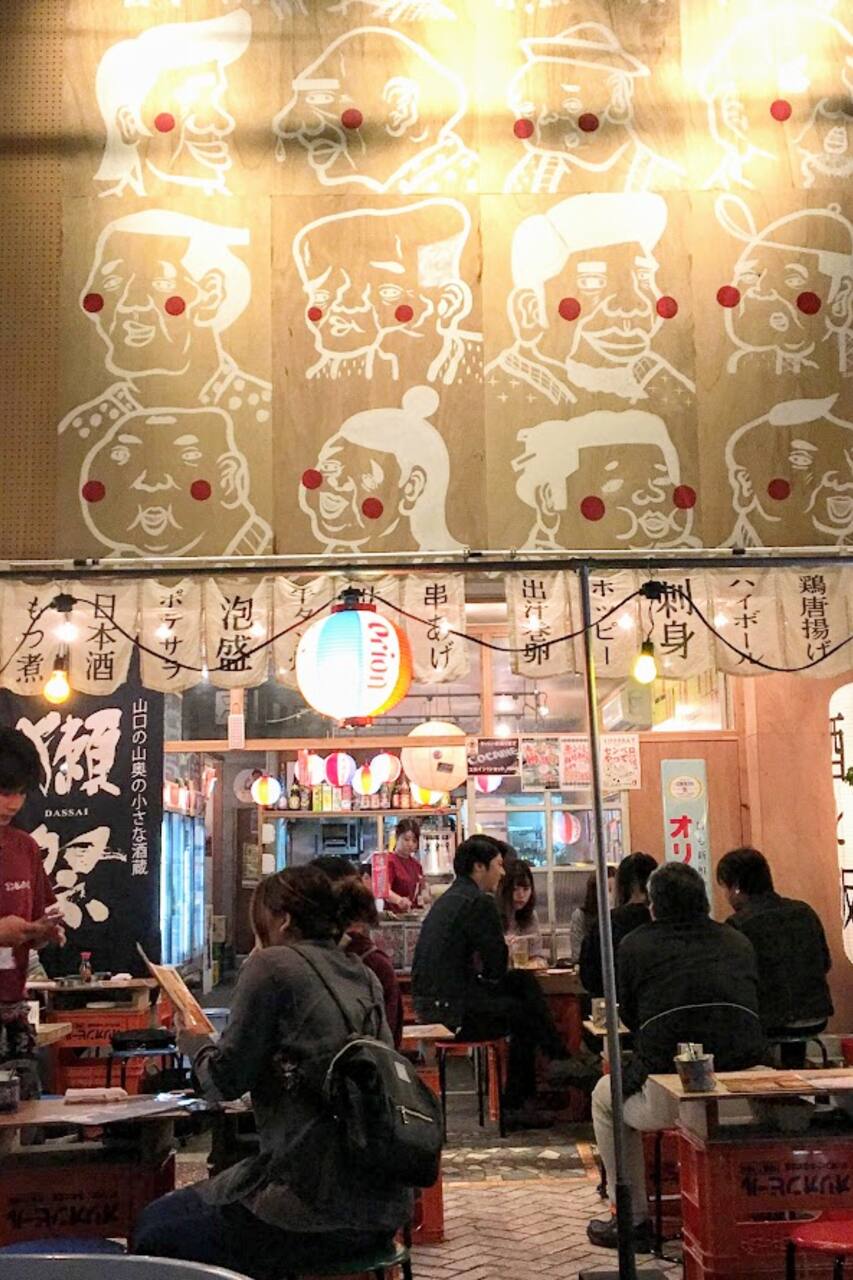 I've been living in Okinawa since 2010, and it STILL enchants me with its unique mixture of laid-back vibes, simplicity, and warmth. Koza, in particular, is a great location to experience a resurgence in the local nightlife; with quirky izakayas, awesome music bars, and hidden dives waiting to be discovered (not to mention great food!). I'm a very outgoing and social person, who loves to…
Allow me to be your Okinawan "spirit animal" and guide you through this experience in Koza. Off the beaten path is the route we'll take, and depending on the time of year, weather, and the color socks you're wearing, the original plan may just go out the window! The intended plan is as follows: 1. Hit up one Izakaya (tapas style bar) so we can break the ice with drinks and small dishes 2. Go…
*There is NO dress code for any of the bars/clubs we will be going to. *Food/drinks are NOT included in the fee. *Travel from Naha- ~35 min.//from Yomitan- ~25 min.//from American Village- ~16 min
장비
I will be bringing a camera for candid shots/video for memories (with your consent, of course)!
CASH for food, drinks, entry for special events, transportation (FYI taxis have a late night fee)
Valid ID/Passport (Drinking age in Japan is 20)
All of the establishments we'll be visiting will be located in the Koza area of Okinawa City. Koza has a long history of live houses, clubs, bars, and izakayas. A popular spot for locals to unwind and let their hair down so you can really get a taste of living like a local! *Note: Okinawa City is in Central Okinawa so please be mindful of transportation time!
이 트립은 주류를 포함합니다. 법적 음주 가능 나이에 해당하는 게스트에게만 주류가 제공됩니다.
*There is NO dress code for any of the bars/clubs we will be going to. *Food/drinks are NOT included in the fee. *Travel from Naha- ~35 min.//from Yomitan- ~25 min.//from American Village- ~16 min