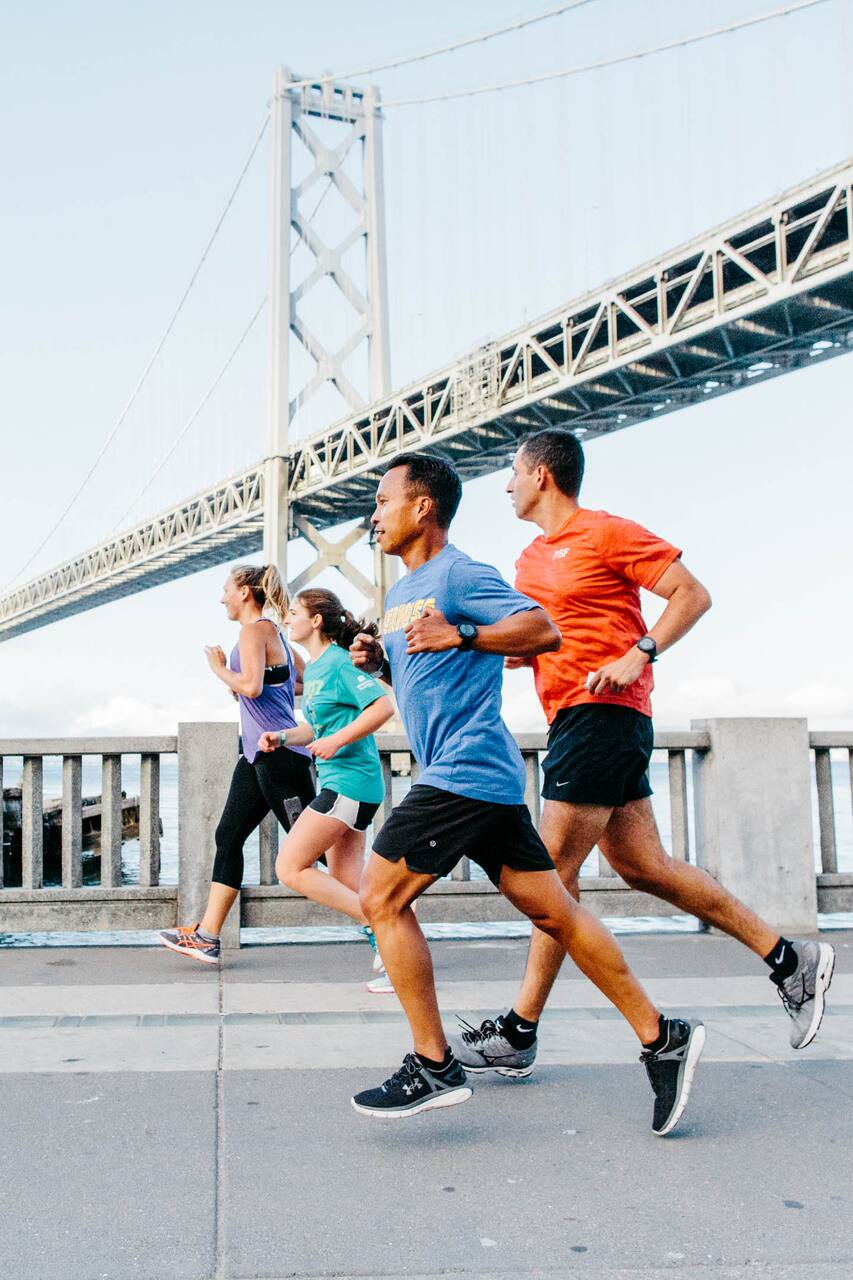 I'm an avid runner who has run multiple marathons. As a co-founder of WeRunSF, I firmly believe that meeting new people through running is one of the greatest ways to explore the city and meet people from around the world.
Marathon Kids helps kids live happy, healthy lives. It provides training and tools to help kids run or walk four marathons at their own pace. It encourages adults to discover their inner coach by joining, starting, or supporting a Marathon Kids running club in their home, school, after-school group, or camp.
참가비가 전액 Marathon Kids에 기부되는
착한 트립
입니다. .
We'll meet in Jessie Square at 6:30pm, where you'll get to know the members of the WeRunSF run club. We kick off each evening run with club announcements and a stretching session to get us pumped up for an epic run through the streets of San Francisco. Once everyone has gotten to know one another, we'll set off on a three- to five-mile loop through the city, passing cool spots and taking in great…
It doesn't matter if you are a fast runner or just getting started, our experienced pacers will make sure no runner is left behind. We start together and we finish together!