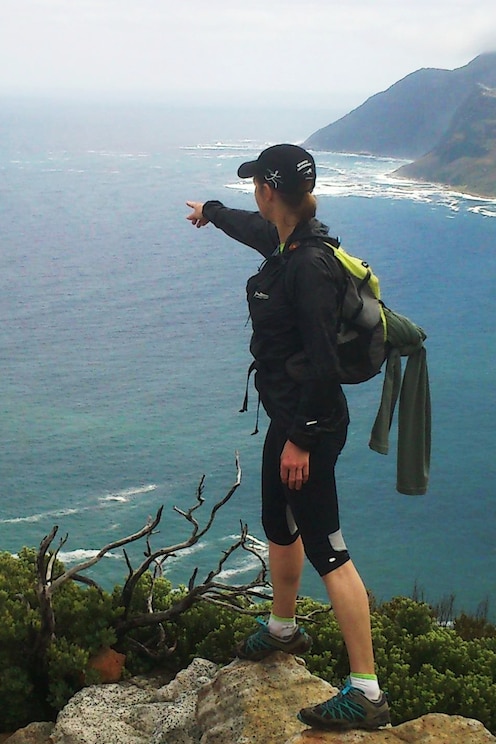 Silvermine Nature Reserve. Peaks hike.
Silvermine Nature Reserve. Peaks hike.
We will meet outside the main entrance to Silvermine Nature Reserve. We enter through the main gate where I will pay the access fees for the hike and obtain our permits. We then drive about 1km to the start, next to Silvermine dam - at the car park. 450 m above sea-level. We'll do a briefing. We then hike from…
포함사항
Equipment, Drinks, Tickets, Food

Snacks and drinks for a light picnic on the trail. It will be of a vegetarian nature. Rolls & spreads such as humus etc.

Coffee.

Entry permits to Silvermine Nature Reserve

I always carry essential items such as a comprehensive First Aid kit, electrolytes and extra water which I share when needed.
I'm the Owner/Director of Quantum Adventures and a guest Cottage in Noordhoek, Cape Town. The Table Mountain National Parks is my playgrounds and I've been exploring, hiking and trail running the mountain trails since 1996. This includes the Silvermine Nature Reserve and Table Mountain National Parks. I know the trails well and my knowledge of the fauna and flora in these areas are well above average. I am extremely fit and still take part in various expedition styled races. You can be assured that you will be guided well and you can expect a Nature experience to suit your fitness levels.
Silvermine River walk. Silvermine dam[reservoir]. Tokai ridge path with views toward the back of Table Mountain, Devils Peak, False Bay, Helderberg Mountains, Muizenberg Beach. Noordhoek Peak with views across Houtbay and the Atlantic Ocean, Noordhoek wetlands, Silvermine bowl and the valley stretching towards the Muizenberg mountains.
신분증상의 사진과 대조할 수 있는 본인 사진을 찍어야 합니다. 이를 통해 에어비앤비가 트립에 참가하는 게스트를 확인할 수 있습니다. 이 절차는 한 번만 완료하시면 됩니다.
The hike is just under 8 km/4.97 miles in distance with an altitude gain of 350 m/1148 ft. It will take approximately 3-4 hours to do this hike and that would include stopping and enjoying the views.
등산
Silvermine Nature Reserve. Peaks hike.
새로운 트립