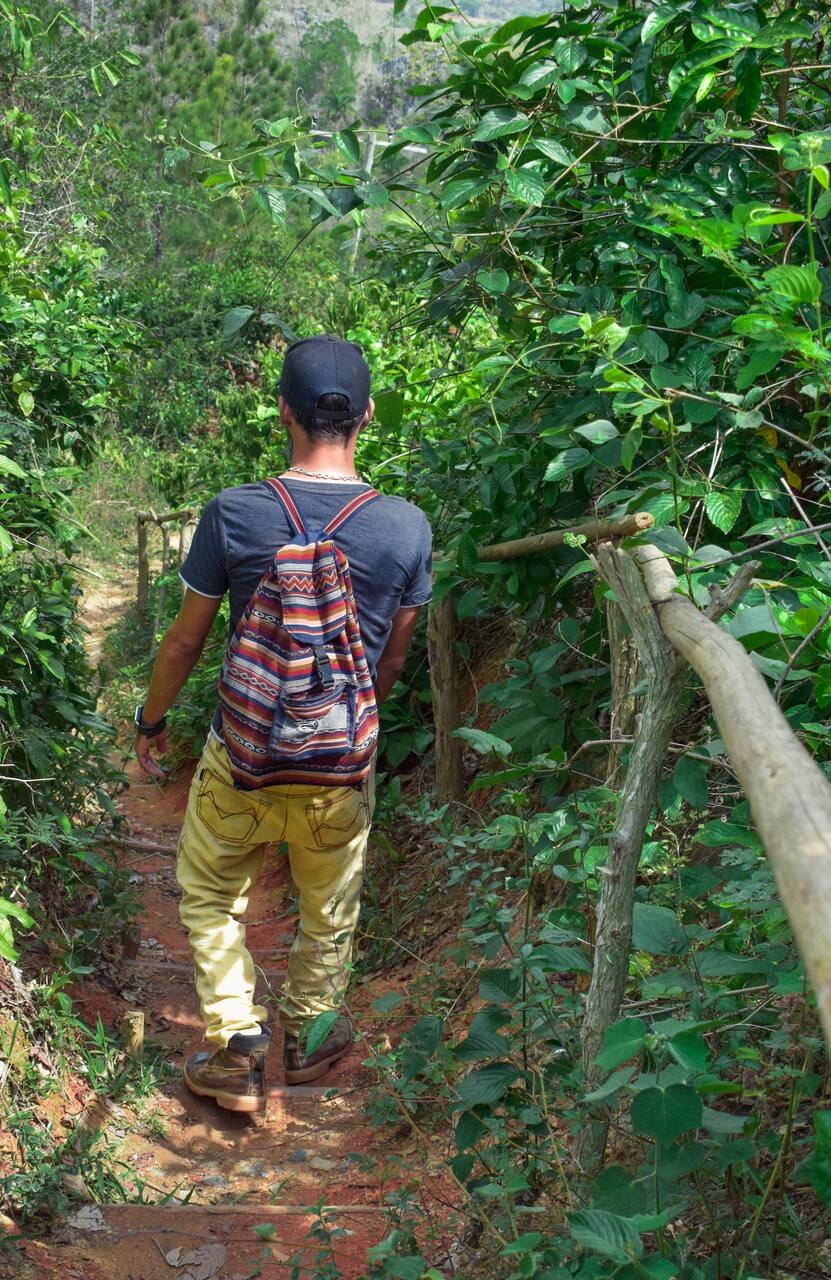 Step in the Valley - Walking tour
Step in the Valley - Walking tour

예약 가능일이 매우 제한되어 있습니다.
My name is Yosvany Hernandez. I´m a young sportive man that loves nature, i speak very good English and i would like to help others to get meaningful exchange with the Cuban people. I studied computer science, my hobby is to play guitar and my passion is my country. I´ve been working as a tour guide in Viñales for 4 years.
Behold the stunning beauty of nature by stepping into Viñales Valley. This little piece of heaven is famous for keeping the unusual rounded hills with vertical slopes called "Mogotes". These mountains are regarded among the rarest formation in the world and they make the perfect scenery for a walking tour, not only to appreciate the landscape but to also meet the authenticity of the Cuban…
장비
I´ll give you a small bag with a flashlight, a raincoat and bottled water.
If you want to swim in the lake bring a bathing suit
You will need sun protection
We´ll visit the valley of Silence, a tobacco and coffee farm to learn about tobacco production, a small lake and a natural cave.
자연 도보 탐방
Step in the Valley - Walking tour