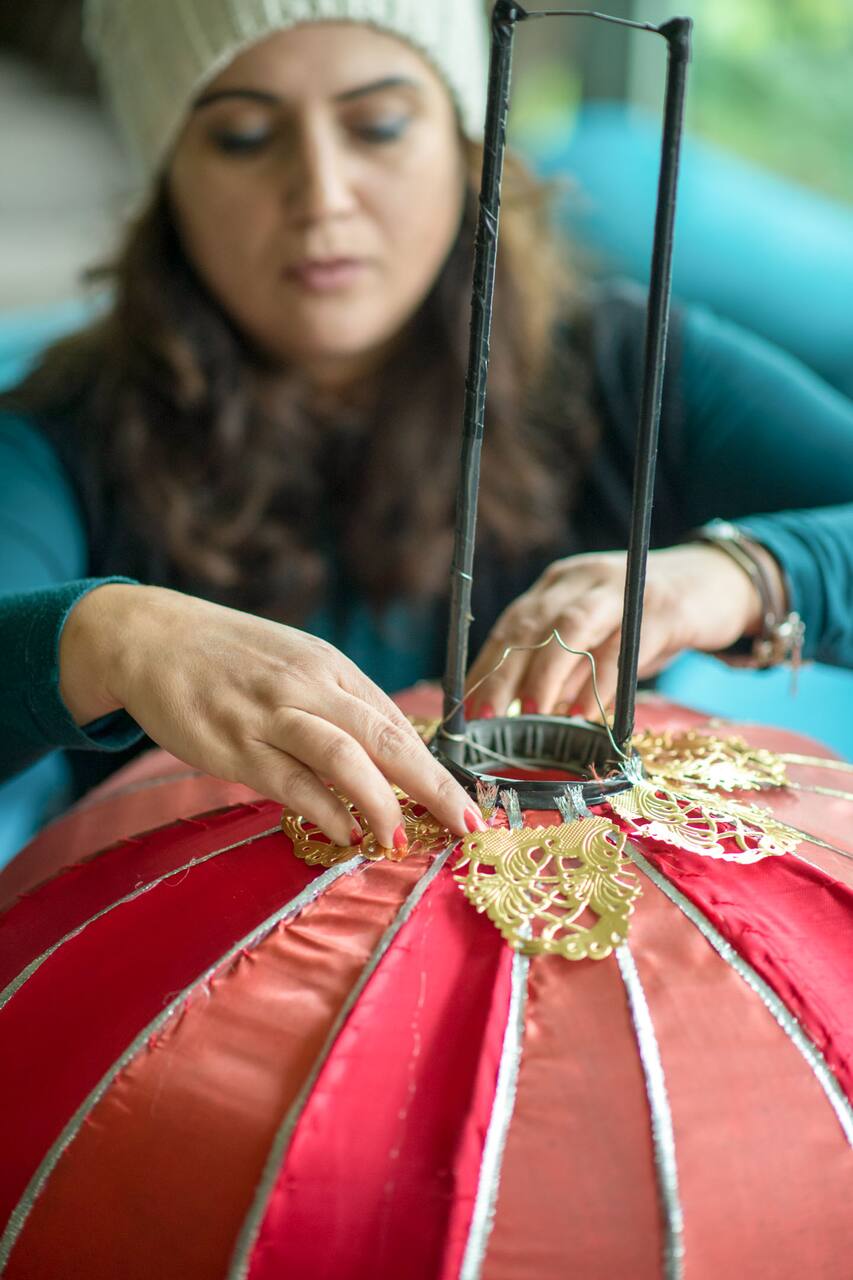 I have a passion for soft furnishings and art, and have run my own successful soft furnishings business before having children. I have a diploma in textiles and have sold my products both online and in local shops. I also take commissions for my art work, which is predominantly chalk pastel or oil paint.
Firstly I will help you select your fabric which you will make your lamp shade from. I will then show you how to cut your fabric to the required size and shape, wrap your vinyl, attach the fabric and vinyl to the frame, and then finally how to tuck the frame. You will then take your finished piece home with you.
This is a fun class for those who wish to learn how to make a lamp shade, or just create a one off piece for their own home or a gift. It will last around 2-3 hours, and will include drinks.
Drinks
Drinks are provided, (wine or soft drink - please specify your preferences when booking the activity)
Equipment
All equipment and materials are provided.
If you have a specific fabric which you would like to use to make your lamp shade, please bring this along with you. Please contact me for dimensions required.