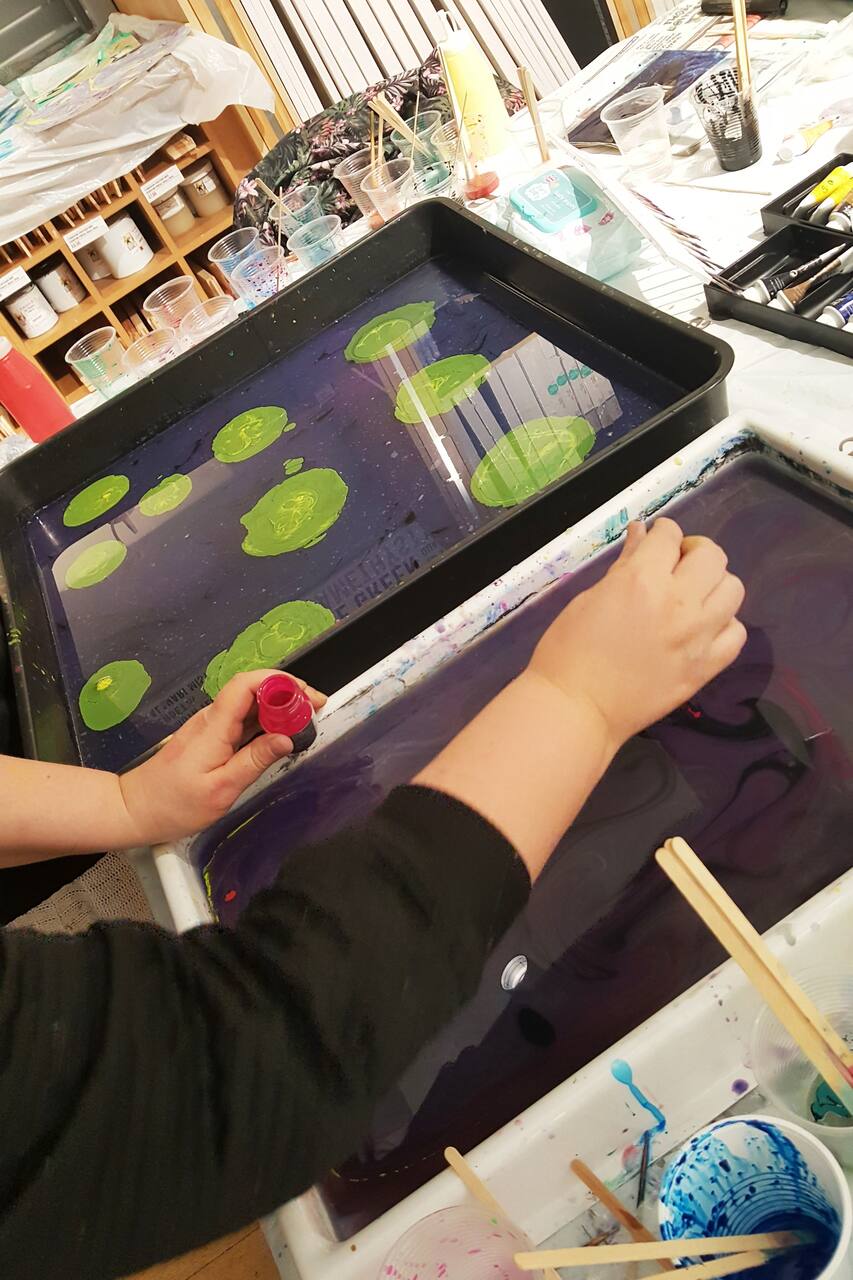 Tori is an experienced designer/artist who created marbled papers and other products on the behalf of The Granby Workshop (Liverpool), winner of the Turner Prize 2015. Tori is a mixed-media designer/artist specialising in printmaking, silversmithing, laser cutting, and product design.
Create unique patterns by using artists basic products to create traditional or contemporary, unique marbled masterpieces. Your final masterpiece can be used over a variety of media or products. This session will begin with paper marbling as a warm-up exercise and then moving onto fabric. Get ready to be amazed by the beauty of a traditional technique brought back to life with colour.
Wear comfortable clothing that you don't mind getting dirty. It gets messy flicking colours on to the trays!
The workshop will take place at the back of the Cass Art store. It is a creative hub with art/craft supplies.