1. At around 7:30 - 8:00am we want to welcome you in our beautiful finca located in nature on the fresh west of Cali by the Cali River, 1.4km from the Cali zoo. 2. Upon arrival you will be greeted with a breakfast (coffee or traditional chocolate with local baked goods with eggs if wished, and fruit). We will then begin our hike from the back of our property. 3. During the hike which lasts approximately 45 minutes one way you will enjoy mesmerizing views of the mountains and the city. There will be rest and picture stops Ignas needed or wished. 4. We will spend approx 20-30 minutes on top of the Cristo Rey mountain where we will enjoy the views and take wonderful photos (we bring GoPro for you and send pictures if you wish) for good memories. You can also get nice sourvenirs and traditional sweets while being there. 5. We will walk back to home to continue in a refreshing swim in our pool (upon weather conditions) or we will come with you to the Cali River. Few stwps from home we will enjoy a nice swim or a refreshing short walk while your delicious food gets served back home. 6. After swimming and/or enjoying nature we'll bring your meal to our veranda with great views & the sounds of nature - lunch can be arranged. 7. After lunch you can relax in different Hammocks before continuing on your trip. If you have other plans for lunch we can arrange a different price
자신이 사는 곳과 하는 일을 진정으로 사랑하는 현지인이 진행합니다.

소수 인원으로 진행되기 때문에 참여자 개개인에게 집중하는 방식으로 체험이 진행됩니다.

모든 체험은 특별한 기회 제공이라는 기준을 충족해야 합니다.
We are an international couple in Cali. I am Colombian/German & my wife is Russian. Blessed to be born in a beautiful property located on the fresh west of Cali by the Cali river with private access to a 45 min astonishing hike to the iconic statue of Cristo Rey. We love to hike to Cristo Rey and then swim in the river as part of my family tradition for being the healthy and mind-refreshing treat that it is. I gained experience leading tours in Orlando, FL where I lived 10 years. My wife studied international communications and she is as pationate as I am to share our unique experience.

- breakfast including a cheesy-bread or arepa with cheese and delicious cup of coffee or hot chocolate - Traditional lunch…

1 bottle of water, natural juice or beer for the hike (upon request)

We can help you assist with finding transportation from our finca if needed (uber or taxi)

- Fresh towels for after the swim - Go Pro pictures - first aid kit
• Traditional breakfast in our veranda. • All necessary stops for making pictures, admiring the views and refreshing. • Cristo Rey itself. • Recharge on the swimming pool or nice walk by the river (upon weather conditions) • Lunch in our veranda while enjoying nature sounds • Rest in hammocks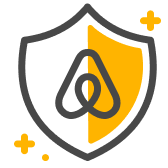 게스트 안전
야외 활동에는 위험이 따르며, 이 체험에 참여함으로써 위험한 상황에 노출될 수 있습니다. 내 능력과 조건(위치, 날씨, 장비 등)을 고려하여 안전하게 참여할 수 있는지 확인하세요.
만 18세 이상의 게스트 최대 6명 참여 가능
신분증상의 사진과 대조할 수 있는 본인 사진을 찍어야 합니다. 이를 통해 에어비앤비가 체험에 참가하는 게스트를 확인할 수 있습니다. 이 절차는 한 번만 완료하시면 됩니다.
이 체험은 주류를 포함합니다. 법적 음주 가능 나이에 해당하는 게스트에게만 주류가 제공됩니다.
Despite the short hike of 45 min, there will be some physical force and you will be in a continuos contact with nature. For this reason we ask you to be adviced if you have health problems.
Hike Cristo Rey, swim, feast, chill !